Band students prepare for "A Christmas Carol"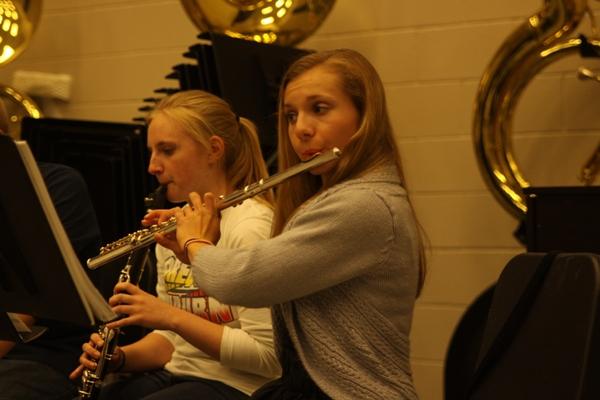 With the musical quickly approaching, not just the cast and crew are preparing. A select group of band students have been preparing to play in the orchestra at the musical.
The group of eight meets on weeknights to practice their songs. The size of the theatre effects the group size, and there are some disadvantages to a smaller group, according to sophomore Grace Sulzman.
"If I make any major mistakes it's really noticeable because I am the only flute," Sulzman said.
The music is also quite difficult.
"At first I thought it was going to be really fun and easy, but when I got the music I realized it's much harder than I thought," Sulzman said, "The key signature changes a lot which makes things really difficult."
Although the music is harder than expected, playing for the musical is lots of fun, according to sophomore Kate Schau.
"The show is going to come together really nicely, and the music is lots of fun to play," Schau said, "Plus Steiner gets five times more fun after hours."
(Visited 11 times, 1 visits today)
About the Writer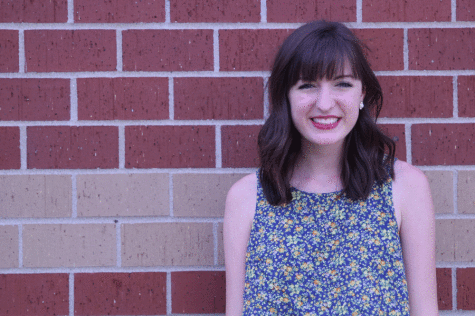 Laura Earlenbaugh, JAG student life editor
This is Laura Earlenbaugh's third year on the JAG yearbook staff as the People Section editor for her senior year. Earlenbaugh participates in two choirs, Jaguar Singers and Jag Chorale, as well as NHS. Outside of school, Earlenbaugh is heavily involved in her church, Fellowship West, and has a passion for music.