Band performs at winter concert
The band had minimal time to prepare for their winter concert Wednesday, Dec. 4 due to the length of the football season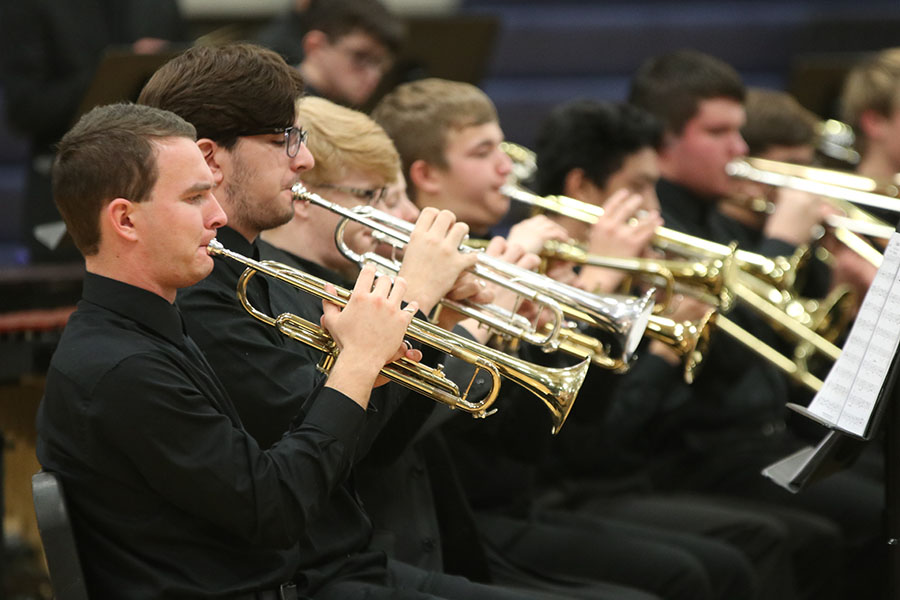 The blue and silver bands performed winter-themed music at their concert Wednesday, Dec. 4. Altogether, the bands played six songs, each band playing one holiday song and two traditional songs. The freshman silver band played "Let it Snow! Let it Snow! Let it Snow!" arranged by Johnnie Vinson, "Aggressivo" written by Randall D. Standridge and "Fortius" written by Rob Romeyn. The upperclassmen blue band played "A Christmas Fantasy" arranged by Roland Barrett, "Escapada" written by David W. Moore and "Sunburst" written by Erik Morales.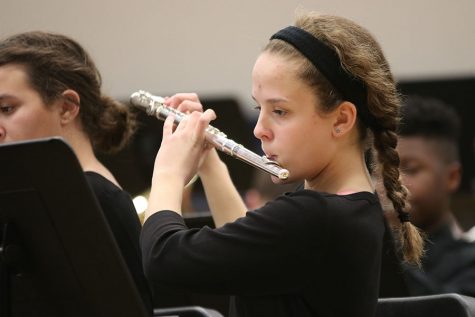 Having minimal time to prepare for the concert with the constant appearances on the football field at the games leading up to and including state, senior Abby Lee still feels that the band was still able to focus on the music at hand.
 "I feel like concert music pushes us in a different way than marching band does," Lee said. "In marching band, you just kind of play the music and you're sometimes more focused on getting to where you need to go, but in concert band you're really focused and everybody's watching Steiner, it's really together."
In addition, sophomore Bret Weber felt the marching season brought together the band for their concert season. 
"I feel like there's always some people who are slightly negative, however for the most part positive especially through like marching band," Weber said. "Since we cant do the fun stuff, like storming the field at football games, we have to come up with our own fun traditions and we have a lot of those so we still have a lot of fun stuff. I feel like that brought us together for the concert season."
Below are parts of the songs that the bands played.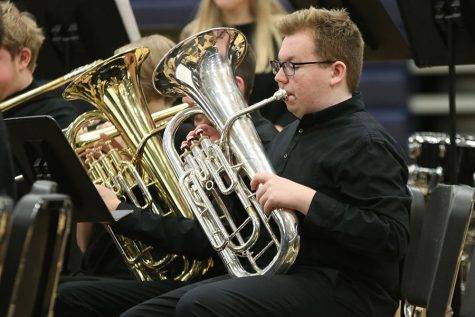 (Visited 226 times, 1 visits today)
About the Contributors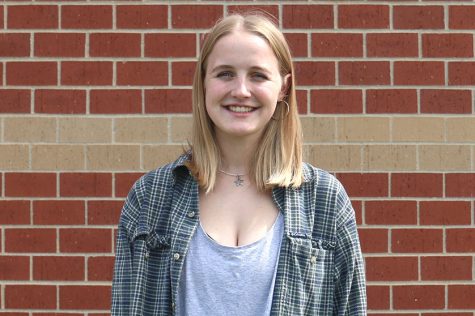 Molly Smith, JAG reporter/photographer
This is senior Molly Smith's third year on the JAG yearbook staff. This year she is taking on the position of editor-in-chief of the yearbook. At school, Molly can be found in the theater participating in plays or musicals or in the band room where she is a part of both the marching band and the jazz band. In addition, she works toward her service hour goal for the NHS. In her free time, Molly enjoys making playlists, painting and walking in creeks.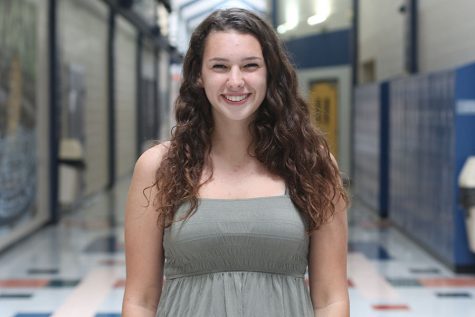 Avery Liby, JAG editor in chief
This is senior Avery Liby's third year on the JAG yearbook staff. This year she is taking on the position of editor-in-chief alongside seniors Sammie Volkamer, Taylir Charest and Abby White. Other than yearbook Avery is a member of the Psychology Club, MV Outfitters, In the News and NHS. Outside of school Avery enjoys watching The Office, taking her dog Louie to the dog park, eating QuikTrip ice and religiously updating her Spotify playlists.