Band classes adjust to new COVID-19 restrictions
The band has had to adapt to the changes in how band class works in order to abide by the COVID-19 restrictions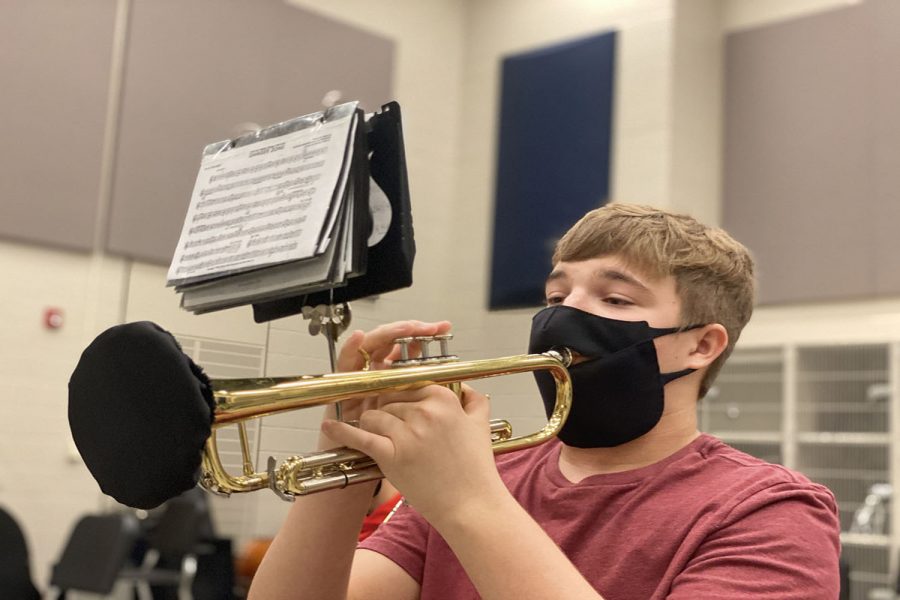 Ally Sul, JAG reporter/photographer
October 7, 2020
Due to COVID-19, the way band classes work has changed drastically. Not only have the requirements set by KSHSAA and the National Association of Music Educators had an impact on how the class functions, but the hybrid schedule has also affected not only the class but the band as a whole as well. 
At first, it didn't even seem like having band classes was even an option. Fortunately, though, the band classes at Mill Valley are continuing safely; they are following social distancing rules while playing, practicing inside, outside, and even at football games.
Band director Deb Steiner explained the biggest change in band classes this year according to the COVID-19 gating criteria. 
"The biggest change is that we are following the guideline of playing for only 45 minutes and then taking a break." Steiner says, "Right now, we spend the first part of class outside marching and then come in for the second half."
However, according to Steiner, the hybrid schedule has been the hardest thing to adapt too when teaching band classes now.
"The hardest part is the hybrid model." Steiner says, "With the alpha splits the band has even instrumentation. For example, one class has all snare drums and on the other day we don't have any. It is difficult to rehearse without complete instrumentation."
These changes have had a major impact on how the band plays together now. Not only is the band only allowed to play for 45 minutes at a time, but the band is also broken up due to the hybrid scheduling.
Not only has COVID-19 had an impact on how Steiner teaches her class, but students have also felt the effect of changes to marching competitions and football games
Senior flute player Ella Greenup expresses how she feels for not being able to have marching season.
"It's sad because all of our marching competitions have been canceled," Greenup says. "And those are what I really look forward to for our marching season."
Sophomore flute player, Sienna DelBorrell, also expresses how she feels with the changes in how football games work for the band now. 
"We don't have the same spirit during football games," DelBorrell says, "It's harder to chant and be pepped up when you're six feet away from everyone."
(Visited 159 times, 1 visits today)
About the Writer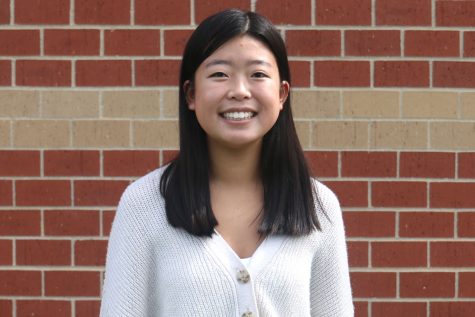 Ally Sul, JAG reporter/photographer
This is sophomore Ally Sul's first year on the JAG yearbook Staff. This year she will be taking on the position of photographer. When not involved with yearbook Ally is involved in SLT. Outside of school, you can find her spending time with friends and family and watching plenty of Netflix or Disney+.