Band adds new percussion and freshmen to their lineup
With four freshmen and three new kinds of instruments, many changes have affected the band
Changes affect the band this year with the arrival of new pit percussion instruments and freshmen gaining the ability to join the marching band.
The arrival of new percussion instruments, including xylophones, bells and marimbas, to the marching band holds new potential. In competitions, something as seemingly small as a new instrument can change the way a piece is viewed, according to band director Debra Steiner.
"It's a very different color that it adds to the band, a different texture," Steiner said. "It's a thing that almost all schools use. It's very helpful for us to be able to compete with [other schools] to be able to have that tonal structure and color."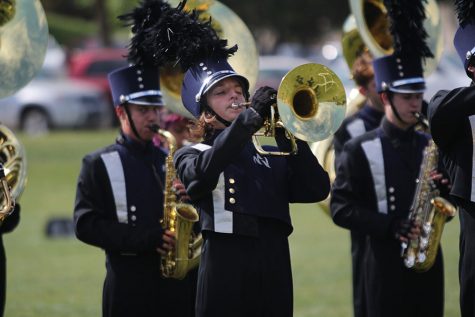 The instruments aren't the only change to the band. Starting this year, freshmen are now able to join the marching band. In order to join, incoming freshmen must sign a contract when choosing the class, like one would for an AP class. Though it wasn't implemented until this year, this idea wasn't new to Steiner.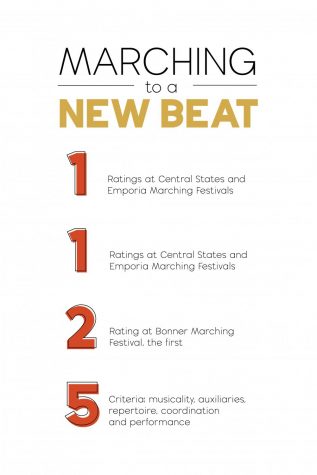 "I had a few really good freshmen last year, and I thought to myself maybe they would've liked to be a part of the other band if they had the opportunity," Steiner said. "So, I decided last year in December that I would open it up to any freshmen that were interested."
Luckily, there were some incoming freshmen ready to change the established status quo of the marching band. These freshmen were flutist Nora McQuain, horn player Cameron Long, baritone player Max Gosch and tuba player Olivia Franco. According to Steiner, the addition of freshmen may have increased the quality of the band's performances as a whole.
"They've made some of the upperclassmen step it up a bit," Steiner said. "We have some really strong freshmen in there, and they are on a lot of key instruments that are very helpful for us to have extras of."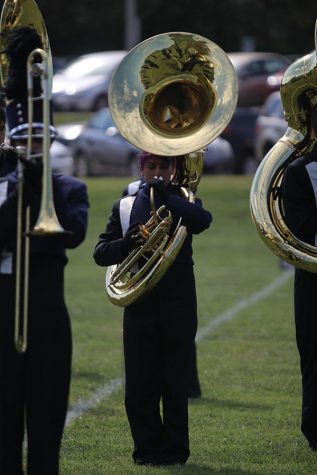 Including freshmen in the band hasn't changed the social dynamics of the group either, according to McQuain.
"I'm considered to be an upperclassman to them because we're all the same," said McQuain.
Ultimately, Steiner is looking forward to the future of the band with the addition of freshmen.
"What I need in marching band is kids that want to be there. " Steiner said. "They're going to have fun, they're going to try and those are the type of students I like and need."
(Visited 112 times, 1 visits today)
About the Contributors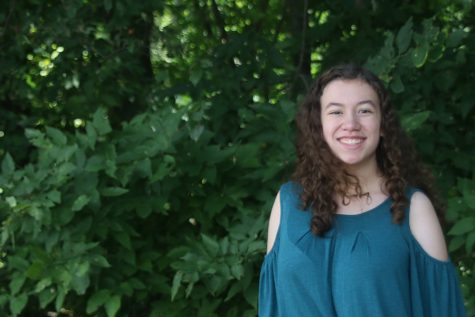 Sophia Armendariz, JagWire reporter/photographer
This is sophomore Sophia Armendariz's first year on the JagWire staff, and she is currently serving as a reporter and photographer. Outside of journalism, she acts in Mill Valley's plays and musicals, participates in the National Art Honors Society and edits the Literary Magazine. When not taking part in school activities, she also likes to draw and play the piano.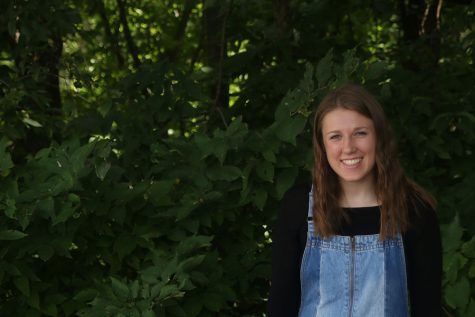 Anika Roy, JagWire editor-in-chief
This is Anika Roy's third and final year on staff, and she's incredibly excited for her position as editor-in-chief. While you can find her in the journalism room almost all the time, she also spends free time on the tennis courts, the piano, the swimming pool, or her church. Additionally, she's an officer of NHS, an executive leadership team member of Relay for Life, and a member of Spanish Honor Society, MV Outfitters, and Student Ambassadors....