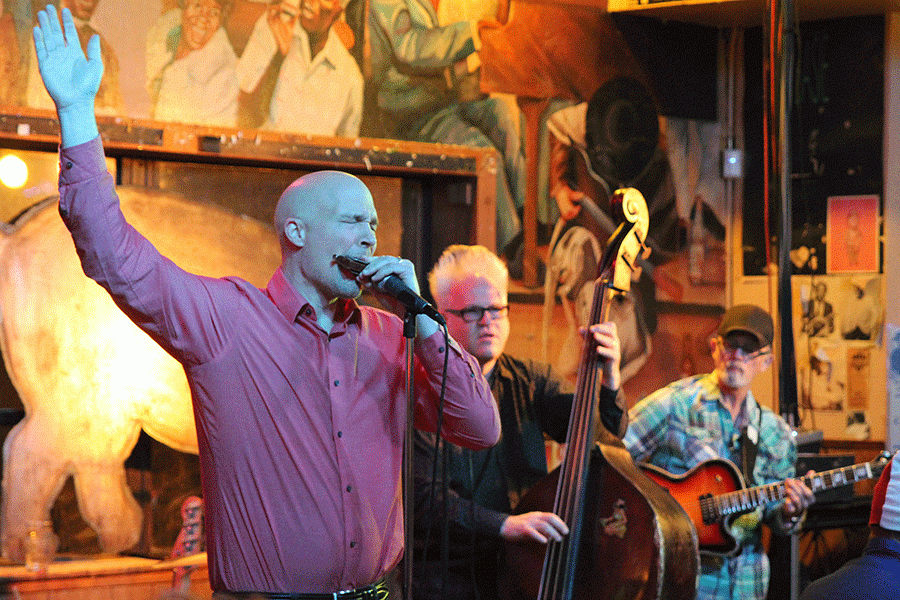 B.B.'s Lawnside BBQ
1205 E. 85th St. Kansas City, Missouri www. bbslawnsidebbq. com
Boasting not only a menu worthy of Kansas City's barbecue fame, B.B.'s Lawnside also provides a great live music venue for the blues artists of K.C.
Pulling up to the neon-lit windows of B.B.'s, you can already feel the divey environment engulf any area surrounding the restaurant. Walking into the cramped room filled with dim, colorful lights, paintings, posters, and stickers alike, the stranger-friendly tables and comfortable, polite staff give off a homey vibe to prepare you for their six nights a week blues shows. While there is a cover charge for the live music, it will usually be around five bucks, which is a perfectly reasonable price for the quality of music.
On that note, the food — from your classic K.C. barbecue all the way to the "Louisiana Favorites" — is well worth the money spent and perfectly embodies the tone of the surrounding environment and music. Dinners range from $10 for the BBQ Meatloaf to $25 for a full slab of ribs. There's truly something for everyone.
Whether you're going to chow down on their delicious food or simply going to enjoy some soulful blues music, B.B.'s Lawnside has to be on the top of your to-do list for new restaurants and local music.
(Visited 13 times, 1 visits today)