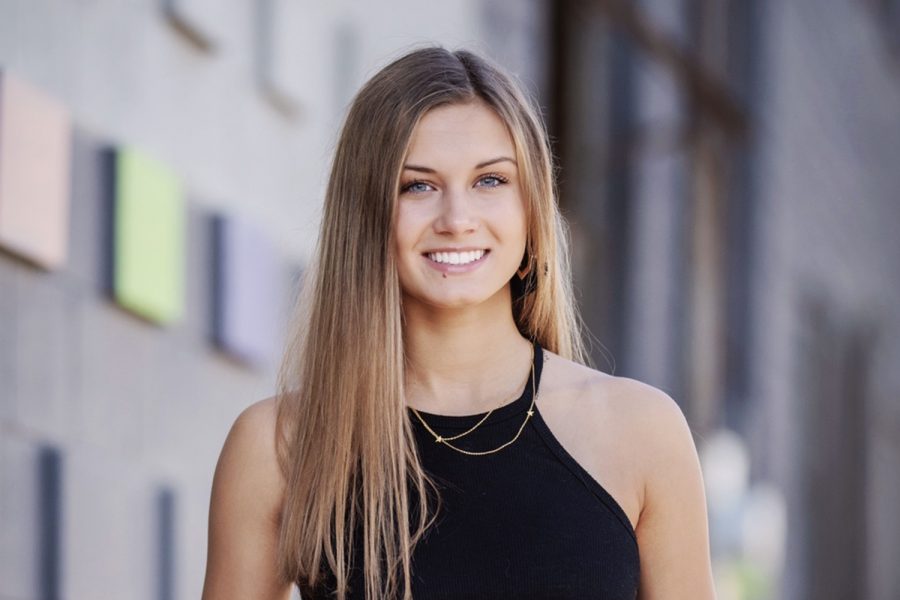 Avery Rutkowski
Senior Avery Rutkowski shares her interests, insight on this year's Homecoming and plans for the future
Mill Valley News: Tell us a little bit about yourself?
Avery Rutkowski: I love hanging out with my friends and family, playing sports, going on adventures, and traveling. As a person, I'd consider myself as being responsible, trustworthy, caring, athletic and hard working.
MVN: What are you looking forward to most about homecoming and this school year?
AR: I'm looking forward to going to the football game and dressing up and also the parade on Sunday. This school year, I'm looking forward to making more friends from my classes, Powderpuff, other traditions like Assassins and graduation.
MVN: How many homecomings have you attended?
AR: I have attended every homecoming from freshman year to junior year and would have senior year but it wasn't a possibility this year sadly.
MVN: Despite all the changes to homecoming due to COVID-19 are you excited that the school is still trying to keep the tradition?
AR: I'm glad Mill Valley is working hard to keep traditions like homecoming going even through COVID-19. It sucks for us seniors not to be able to do the things we've looked forward to since freshman year but it's great they're trying everything to keep traditions going.
MVN: Where do you plan to attend college?
AR: I plan to attend college at the University of Arkansas.
MVN: What do you plan to major in?
AR: I am planning on studying dentistry and one day opening my own practice. I want to travel the world to help those in desperate need of dental care who can't afford it.
(Visited 9 times, 1 visits today)