Eight athletes sign letters of intent at signing ceremony
Senior athletes sign letters of intent to commit to college athletics
Eight student athletes took part in the spring signing ceremony on Wednesday, April 29 in the auxiliary gym, signing letters of intent to play sports at the collegiate level.
One of the signees, senior Ben Hadden, looks forward to continuously improving his skills beyond high school as he signed a letter of intent to play golf at Iowa Western Community College.
"[I'm excited for] the opportunity to get better," Hadden said. "I really want to take this golf thing as far as I can and I'm grateful that I'm going to get to play for another two or four years."
Senior Colton Bray signed to be a part of the track and field team at the University of Central Missouri because of "the education … in tandem with track and field." Signing a letter of intent to be an athlete at the collegiate level was gratifying for Bray as it is not something he has always intended on doing.
"It's pretty unreal," Bray said. "I never thought I'd be signing for track and field. [In college] I want to break more records and [in the future] possibly go to the Olympics."
Hadden also looks forward to the potential success he will encounter as a part the Iowa Western golf program, which led to his decision to attend there.
"[Iowa Western is] closer to home … and there's a winning culture there. The school has won a lot of national championships, so that standard of winning made me want to be a part of it." Hadden said. "It's been a tough decision, but I've enjoyed it."
The following athletes signed:
Senior Isaiah Young, Avila University, football
Senior Jabria Leggett, Johnson County Community College, girls basketball
Senior Whitney Hazlett, Kansas City Community College, girls basketball
Senior Ben Hadden, Iowa Western Community College, golf
Senior Val Stuerman, Coffeyville Community College, girls soccer
Senior Bryan Burnett, Labette Community College, wrestling
Senior Cole Gray, Graceland University, bowling
Senior Colton Bray, University of Central Missouri, track and field
(Visited 51 times, 1 visits today)
About the Writer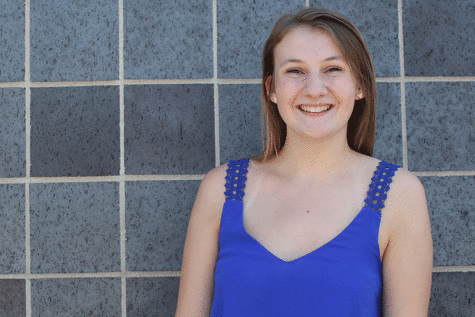 Tori Aerni, JagWire editor-in-chief
This is senior Tori Aerni's third year on the JagWire staff and her second year as an editor-in-chief. She looks forward to spending another year with the JagWire staff and putting out eight eye-catching issues of the paper. Aerni is also involved in NHS, SLT, Student Ambassadors and her church's youth group outside of the JagWire. She's a fan of concerts, the Kansas City Royals, chocolate milk and God. Her favorite artists include Taylor Swift,...