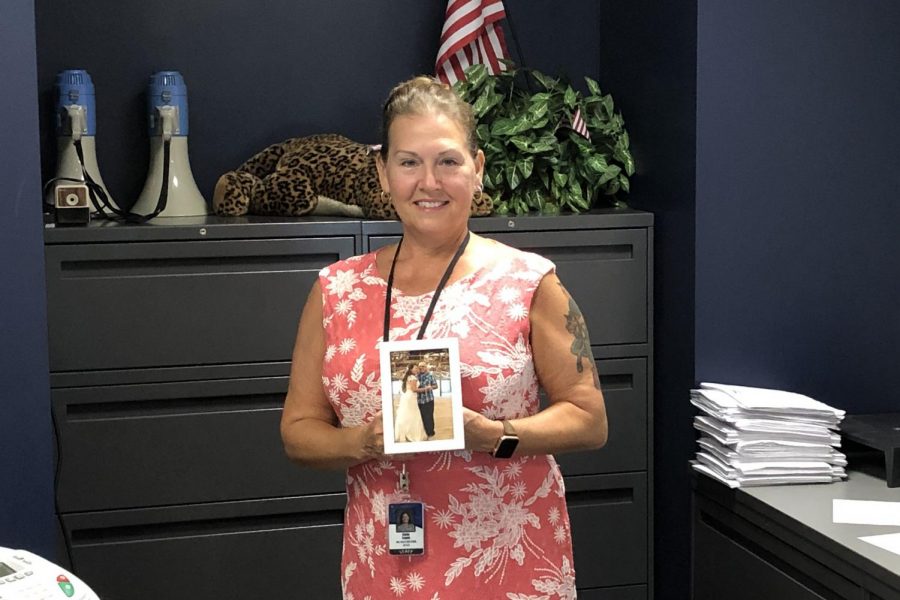 By Sophie Sena
Athletic secretary looking forward to assisting students
New athletic secretary Linda Logan enjoys helping around the school
Mill Valley News: How long have you been working in education? 
Athletic secretary Linda Logan: This is my second year, I was a para here last year. And then the athletic director, secretary, job came open. And that's where I'm at now. 
MVN: Why did you want to work at the school?
LL: I retired from a career of over 31 years [in] January of 2020, and I wanted to be in a school just to be around kids and be around education. 
 MVN: Where did you receive your higher education? 
LL: I do not have a bachelor's. I did go to college for a couple of years. It was a private college, many, many years ago, which has now been closed. 
MVN: What are some goals that you have for the school?
LL: I want to do the very best that I can, in the role that I have, and help as many students and administrators as much as I can. 
MVN: What are your goals outside of school? 
LL: I just live each day to the best that I can and help as many people as I can. 
MVN: What do you like to do in your free time? 
LL: [I like to] spend time with our grandkids, travel, swim, bake and spend time with my dog [and with] my husband of course, too.
MVN: What was your favorite subject in school? Why? 
LL: English, because it made sense to me. 
MVN: What were your first impressions of the school?
LL: It's very welcoming, and just a good place with high standards. Feel the energy of the students and the staff?
MVN: What are you nervous about this year?
LL: How kids feel about all of the COVID things. How does that affect their learning? Obviously, school can be challenging enough without adding extra stressors, and with COVID and all of that going on it can put a lot more pressure on students learning.
MVN: What is your favorite thing about Mill Valley so far?
LL: I think just the energy of the students and the energy of the staff. The energy around the athletics program is amazing.
(Visited 7 times, 1 visits today)