Art department hosts art show
Student created artwork is displayed at the Country Club Bank until Tuesday, May 13
The art department hosts the annual art show of student's work at the Country Club Bank from Friday, May 9- Tuesday, May 13. Anyone is welcome to tour the students artwork.
Art teacher Jodi Ellis allows her students to tour the bank for a sneak peak into other art classes.
"A lot of times we bring the whole class up so the kids get to see [the display]. Since we don't have a great space at school to display a lot of art, kids in my class don't get to see what kids in other classes are making," Ellis said. "I think it's fun for all the students to see everything that's being created. I had fun finding out what the kids find as their favorite pieces. That's what I find fun."
Each of the three art teachers picked the strongest art projects to display in the show, including junior Dylan Fox's paintings from AP Art.
"There's a lot of great talent here and I'm very happy that we have such a great program," Fox said. "It's good to see that [the talent] is not just from a few specific classes, it's across the board."
According to Ellis, each year more student created artwork is chosen for the show and this year teachers had to add extra easels and tables to display all of the chosen artwork.
"I believe this is one of the strongest years we have had. This is the 12th year, I've been involved for about 11 years, and each year the talent gets stronger and we have more and more artwork," Ellis said. "There's a lot more artwork so there's a lot more talent. It's very exciting."
(Visited 11 times, 1 visits today)
About the Contributor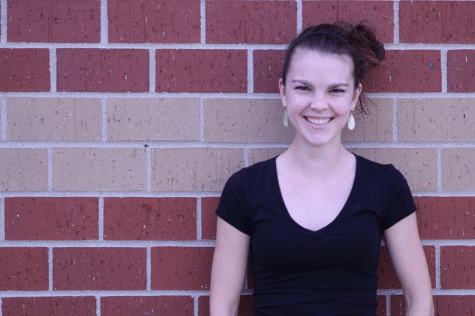 Cassi Benson, JAG reporter
Cassi is in her third year on the yearbook staff for her senior year. She is involved in cross country, track, jagPRIDE and NHS. She is  dedicated to the organizations she is apart of and loves writing for the school yearbook.