Anonymous Twitter account brings positivity to student body
Giving anonymous compliments can lead to a more positive school environment
Tori Aerni, JagWire editor-in-chief
November 18, 2014
After the countless rude remarks and self-confidence killers that came along with the phenomenon that is Yik Yak, a "local bulletin board" that allows students to anonymously post comments that other users in surrounding areas can view, Mill Valley has been in need of some kindness and compassion. As I scrolled through my Twitter feed on Monday, Nov. 17, that's exactly what I came across.
A Twitter account named @usd232nice filled my timeline with nothing but good things to say about my classmates. Created with the goal of combating the negitivity Yik Yak brought to Mill Valley, it allows students of Mill Valley and De Soto to anonymously compliment their fellow classmates. In less than 24 hours, this account gained over 230 followers and gave out more than 80 compliments, lifting up the environment of social media and Mill Valley.
While it is so evident through @usd232nice that just a few positive words can make so much of a difference, students should apply this to more than just a Twitter account. Small acts of kindness can go such a long way, so give a compliment to the girl fixing her hair in the bathroom  or tell the kid you sit next to in math class they have good sense of humor. Find a way to put a smile on someone's face instead of anonymously knocking them down.
After the Yik Yak incident, the character of Mill Valley seemed extremely subpar. @usd232nice is a nice reminder that there are good people around us, and the way we choose to speak and act is a direct reflection of what kind of spirit fills the halls of Mill Valley. Let's not make this a short term trend, but keep it going on social media and throughout the halls to only make the school environment better.
If you haven't had a chance to check out this account, go take a look and leave a compliment while you're there. This is a step in the right direction for the student body, and it came at just the right time. It is a positive trend that even I couldn't help but be a part of.
(Visited 28 times, 1 visits today)
About the Writer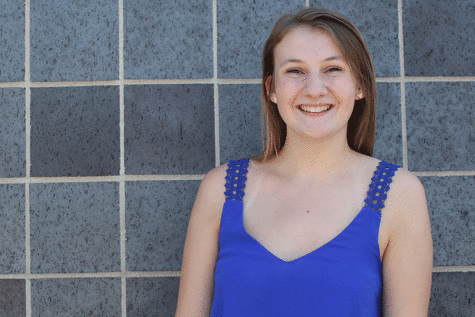 Tori Aerni, JagWire editor-in-chief
This is senior Tori Aerni's third year on the JagWire staff and her second year as an editor-in-chief. She looks forward to spending another year with the JagWire staff and putting out eight eye-catching issues of the paper. Aerni is also involved in NHS, SLT, Student Ambassadors and her church's youth group outside of the JagWire. She's a fan of concerts, the Kansas City Royals, chocolate milk and God. Her favorite artists include Taylor Swift,...