Ambassadors boo seminars for anti-bullying awareness
In light of Halloween, Student Ambassadors leave a flyer and candy outside of seminars to spread anti-bullying message
Earlier this week, over the announcements, students were warned about a "spooky surprise" making its way through the halls. This surprise was a new event that the Student Ambassadors put together called "You've Been Booed." The event required seminars in each hall to "boo" each other throughout the week.
The act of booing involves a flyer, instructions and a bag of goodies for the seminar. When a seminar is booed, they must hang up the flyer to let other classes know not to boo them again. They also must make copies of the instructions and flyer and prepare another goodie bag so the next class can have some candy. Each seminar that is booed must pass on the favor to another class in their hall.
Junior Ciara Pemberton, one of the ambassadors who put this event together, said sharing candy is only part of the event.
"We created this event to 'scare away bullying' as a part of anti-bullying month," Pemberton said. "We also wanted a spooky, fun activity to spread the love between seminars and create a bond at Mill Valley."
Senior Tom Colling was the person to open the door when his seminar was booed. He said the event did a great job combining the message of anti-bullying with a feeling of nostalgia.
"I really like the idea because I remember booing people as a kid and having a lot of fun," Colling said. "I think that this was a really great way to spread the message of anti-bullying and and get people in the halloween spirit at the same time."
Colling was not the only student to enjoy the activity. Pemberton said the debut of this event received so much positive feedback that it will definitely be done again next year.
"This was our first time doing this for anti-bullying month," Pemberton said. "And we will definitely continue on this tradition for years to come because it was such a huge success."
(Visited 8 times, 1 visits today)
About the Contributors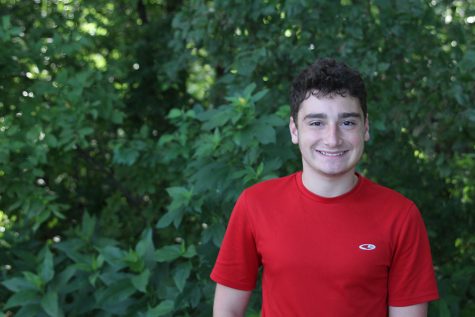 Michael Sandri, JagWire reporter
This is senior Michael Sandri's second year on staff as a reporter. Along with the JagWire, Michael is a member of the literary magazine, StuCo and debate team. Outside of school, Michael enjoys hanging out with his friends and spending time with his dog.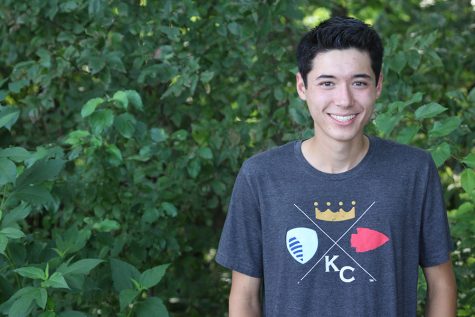 Drake Brizendine, JagWire photographer
This is senior Drake Brizendine's first year on staff, serving as a reporter and photographer. Drake is involved in soccer, tennis and the rec league at Okun Fieldhouse. In addition, he does NHS, Marine Bio and Model UN. His hobbies include chess, fishing, hiking, as well as devoting his weekends to volunteering for various organizations. Currently, Drake works as a soccer official at the state level, causing a parental frenzy across the state.