Advanced Marketing students participate in ACCESS House Spring Fling
Catty Shack staff members run individual events and the concessions stand at the ACCESS House Spring Fling for their annual philanthropy project
Advanced Marketing students volunteered for the ACCESS House Spring Fling event, a field-day-themed competition for students with special needs, at De Soto High School on Thursday, May 1. Students from Mill Valley, De Soto, ACCESS House and Broadmoor Technical Center came out to participate in the event.
This event is the class's annual philanthropy project, which is a way to teach the importance of giving back to the community. In addition to helping run individual events and the concessions stand at the Spring Fling, the Catty Shack also gives some of its profits to ACCESS House.
Advanced Marketing vice president of finance senior Kylie Tennis helped run an event called Johnny Appleseed, in which competitors raced to stack five apples on top of each other.
"Overall I think that it went really well," Tennis said. "At first [senior] Bailey Weeks and I were really confused how to stack [the apples] but [the competitors] figured it out better than we did, so it went really well."
For Advanced Marketing teacher Dianna Heffernon, this project is the most valuable part of the class.
"It went amazing … We spend time discussing philanthropy and looking at great philanthropists, but it is not the same as actually becoming a philanthropist yourself and/or participating in a philanthropy event," Heffernon said via email. "It is the most important aspect of the Advanced Marketing curriculum and a lesson that I hope each student repeats many times over in their lifetime."
Tennis agrees that participating in the Spring Fling event is beneficial for students and the district.
"Philanthropy is valuable in general … and it's valuable to the public relations aspect of [the Catty Shack]," Tennis said. "It's just awesome to give back and have [customers] know we don't just care about our school but the whole district."
(Visited 12 times, 1 visits today)
About the Contributor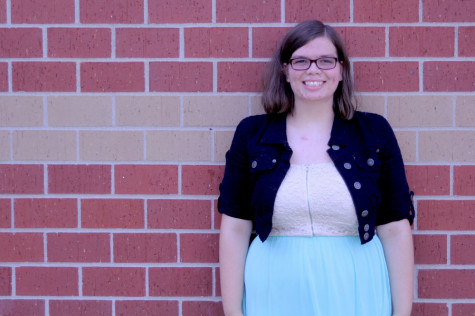 Katherine White, JagWire editor-in-chief
This is Katherine's third year on staff, and she is excited to work on the newspaper with a great staff this year. She is also involved in band, quiz bowl and literary magazine. When she is not in the journalism room or practicing an instrument, she is probably daydreaming about being in Disney World.