Actresses play male roles in "You Can't Take It With You"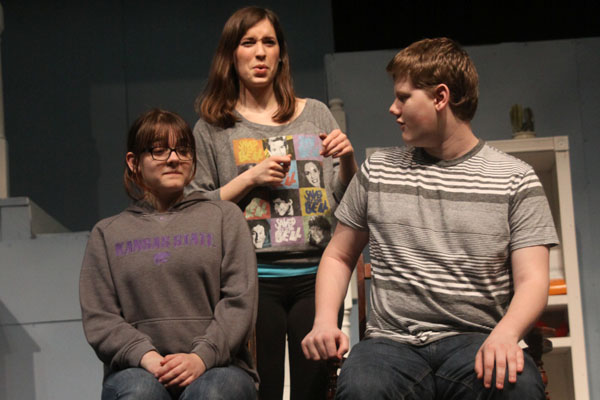 Rehearsals and set construction have begun for the spring play, "You Can't Take it With You," described by director Jon Copeland as being about a "free-spirited family full of artists and bohemians."
There are several differences between this play and those from previous school years.
Most prominently, several females will have to perform male roles as a result of having a small cast and a larger amount of actresses than actors. Copeland attempted to change the genders of characters in the play to match the actresses but was denied by the publishing company.
"When I first heard from the publishing company that I couldn't change the genders, I was suspicious of the idea [of having females play male roles]," Copeland said. "The actresses have an extra challenge doing it, but they're doing a great job rising to the occasion, so it'll be fun. When you perform, you're already asking the audience to suspend their belief, so it's just one more thing we're asking of them."
Junior Kara Lewis, who will play the part of Mr. De Pinna, is one of those actresses.
"I have to do a man voice," Lewis said. "I have to walk like a guy, which is the hardest part. I'm going to have my hair up and disguised and I have to have a mustache. It's really fun because I've never done anything like it before and it's a challenge and I like that."
Sophomore Tessa Wahlmeier also has to play a male role.
"We have to make our voices lower and watch how we stand," Wahlmeier said. "I think it's challenging, but it's really fun to do that."
According to Copeland, the small cast is not affecting how he has to direct the play.
"In the play, whether you have a big cast or not, it's not like you have a musical with a big ensemble and everybody on stage," Copeland said. "In 'A Midsummer Night's Dream,' it felt smaller even though the cast was not smaller."
Copeland said one of the major differences between "You Can't Take It With You" and previous plays is the era in which it takes place.
"The last couple of years, we've been ancient," Copeland said. "We've done Shakespeare, and 'Pride and Prejudice' was in the 1800s. ['You Can't Take It With You'] is more of our period. It's in the 1930s, so it's more contemporary."
Another difference between this year's play and previous plays is the use of a single set. This is because the setting of every scene never changes.
"Every scene takes place in the living room," Copeland said. "With a set like this where you permanently build one set, you can add a lot more detail."
Lewis thinks that the audience will respond well to each of the performances with both casts.
"I think it's going to be really good and really funny and the two casts are going to do super differently with how they perform it," Lewis said.
Copeland agrees, hoping that the audience enjoys the story as much as he always has.
"It will warm peoples' hearts," Copeland said. "My expectations are that it will be funny, thought-provoking, and heartwarming. I've loved the movie for a long time. I've directed it before [and] my wife's been in it, so I just know it and enjoy it. It's a nice, heartwarming story."
Performances will run from Wednesday, May 1 to Saturday, May 4.
(Visited 6 times, 1 visits today)
Hang on for a minute...we're trying to find some more stories you might like.
About the Writer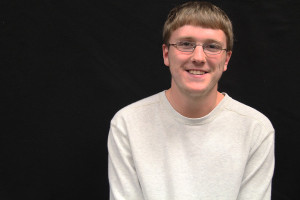 Ryan Fullerton, JagWire editor-in-chief
Senior Ryan Fullerton is a third-year staff member and holds the position of editor-in-chief. Fullerton hopes to continue the success of the staff and publication from previous school years, as well as work for the continued improvement of JagWire and MVNews. Outside of newspaper, Fullerton is a fourth-year cross country runner.