A review of POUR Coffeehouse and what it has to offer
POUR Coffeehouse provides ambiance, food and drink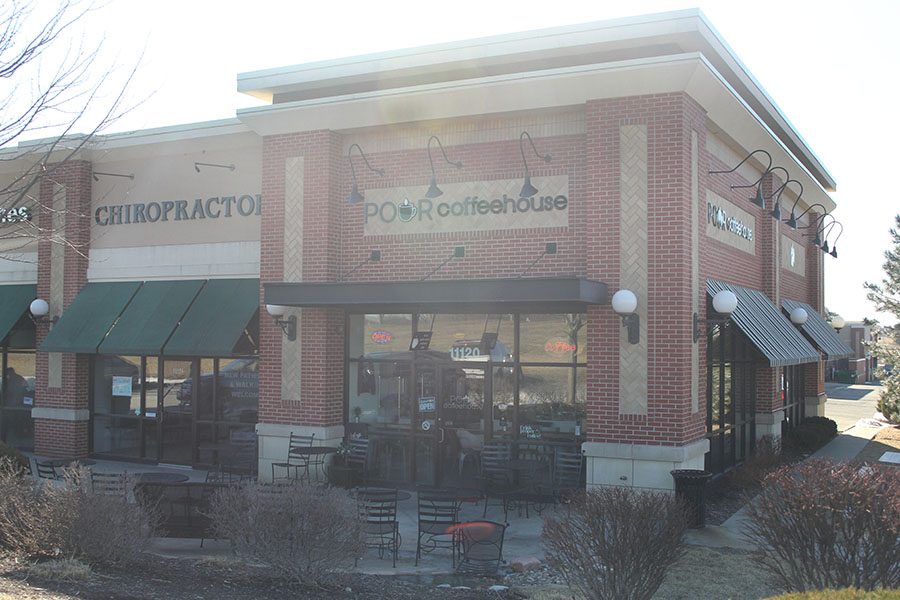 Ambiance
Located in Olathe, just 13 minutes from the school, POUR Coffeehouse is a quaint looking business from the outside and is even cuter on the inside. It's nicely decorated, as a coffeehouse should be, with several large windows allowing for natural light to enter and brighten up the business.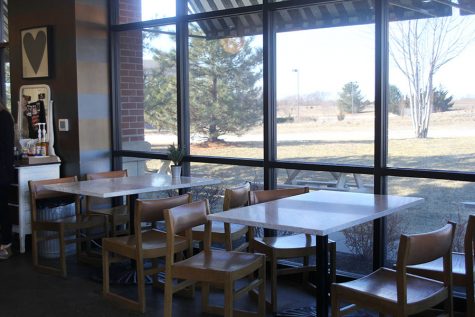 There's light, tasteful music playing in the background and trendy succulents are placed on the tables. Towards the front of the store, POUR has their own merchandise, water bottles and jarred goods for sale which add to the charm of the coffeehouse. The menu is artsy and handwritten, however slightly hard to read, with all the options they have.
POUR coffeehouse provided good service and the workers were very attentive and quick at taking our orders. There was a revolving door of people coming through, however most did not stay to eat and enjoy the relaxing ambiance and instead took their coffee on the go. There were a few regular people who came into the coffeehouse that the workers knew and greeted by their name. The coffeehouse seemed like a small business which we preferred over a large business vibe such as Starbucks. Overall, I would go to POUR over another coffeehouse just for its charm!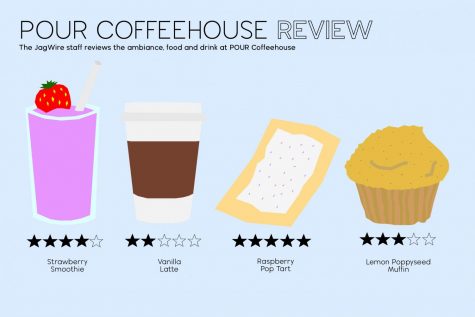 Food
When ordering my food, I found it difficult to see all our options since the pastries were not listed on the crowded menu and were only on display.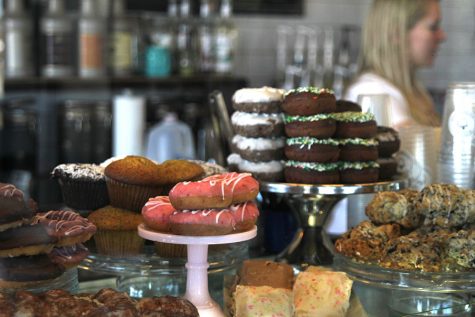 The display of the dozens of pastries looked delicious and I ended up ordering a lemon poppyseed muffin and a raspberry poptart. Much to my liking, I was given the pastries immediately after ordering. The lemon flavor in the muffin was very powerful and delicious. The consistency was very moist and didn't crumble all over like most muffins do. I can genuinely say I enjoyed the whole muffin and not just the top part like with most others. The muffin earned three out of five stars from me. The poptart was even more delicious than the muffin. It was an interesting interpretation of a breakfast food already made popular.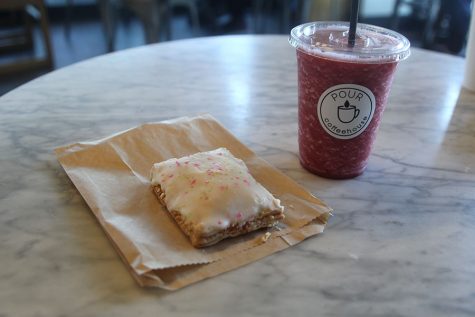 POUR's poptart was fresher and less dry than store-bought poptarts. It was pastry-like with more filling. It was very sugary, as it should be, and had a sweet, delightful raspberry flavor. This is something that deserves five out of five stars and I would definitely order it again.
Drink
Unlike the food, it took POUR a long time to put out drink orders. I waited almost 15 minutes for my drinks: a vanilla latte and a strawberry smoothie. In my opinion, 15 minutes is too long of a wait for a business such as a coffeehouse. I thought the vanilla latte was very average. It looked pretty with the cream swirled on the top, but the consistency wasn't as thick as I had hoped for. However, it was flavored nicely, and unlike Starbucks, my name was actually spelled correctly on the cup, which was a nice change! The latte earned two out of five stars. The strawberry smoothie earned better results than the latte. It had lots of flavor and was very sugary. It didn't taste like a healthy all-natural smoothie, but it was very good. I could tell it wasn't cheaply made since it was very thick and give it four out of five stars overall.
(Visited 76 times, 1 visits today)
About the Contributors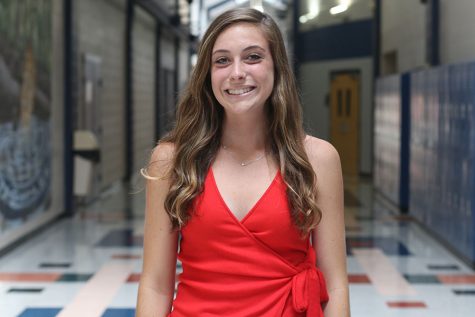 Sophie Lecuru, JagWire assistant editor
This is junior Sophie Lecuru's second year on the JagWire. This year, she will be taking on the position of assistant editor. She is also involved in extracurriculars such as tennis and National Honor Society. In her free time, she can be found playing tennis, reading or spending time with friends.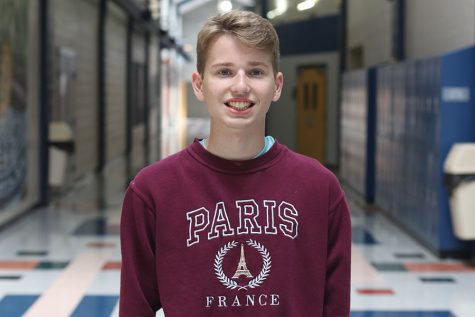 Steven Curto, JagWire assistant editor
This is junior Steven Curto's second year on the JagWire staff. He will be undertaking the position of JagWire assistant editor alongside Sophie Lecuru and Tanner Smith. Outside of newspaper Steven is involved with the band and Club 121. In addition he enjoys watching Netflix, spending time with friends and family, trying new local coffee shops and taking pictures of people for fun.