A look into the MV In the News club
The MV In the News club provides students a safe place to discuss current events and social problems
Anna Owsley, Mill Valley News editor-in-chief
February 26, 2021
Considering today's political climate, the COVID-19 pandemic, unprecedented natural disasters, global attention on climate change and so much more, the MV In the News club may provide students the perfect space to navigate current events.
Formed two years ago as a safe, judgment-free club for students to discuss and stay informed on events making headlines in the news, MV In the News is now led by seniors Xander Hart, Sofia Nicot and Courtney Mahugu who hope to continue this legacy.
"The club is meant not necessarily as a battleground for politics and debate," Hart said. "It's a place for the students of Mill Valley to come together and discuss what is happening around them in a safe environment free of the drama and judgment that generally comes with discussing our opinions on certain topics."
Hart describes meetings as "civil and respectful," taking the form of Socratic seminars where students guide the discussion and everyone's opinion can be heard.
"In the past group members have made presentations on topics they feel strongly about," Hart said.
A goal shared by Nicot and Hart is for the club to "live on and grow" after they graduate.
"[The club] is a place to hear people out and have your voice heard. I feel like it's important to be able to pass it on to the younger class for that reason," Hart said.
Nicot also hopes that the club can foster student leadership in the community, especially in regard to how COVID-19 is impacting the student body.
"We briefly spoke about possibly going to a board meeting and speaking about how the constant changes in our school seems to be affecting the students both mentally and academically since it feels like the school board lacks to recognize the student body's opinions when making decisions," Nicot said. "Of course they have our best interest at heart but it is our school, future, education and we should have more of a voice in these vital changes."
While the school has many clubs that center around discussing current events and/or taking action – such as Young Democrats, Young Republicans and Sunrise – MV In the News prides itself on hearing all sides of issues.
"It is not politically driven although we do speak occasionally about politics (whenever the group decides as a whole)," Nicot said. "However not once have we had an issue with opposing views since everyone respects everyone's views even if they differ from their own."
(Visited 30 times, 1 visits today)
About the Contributors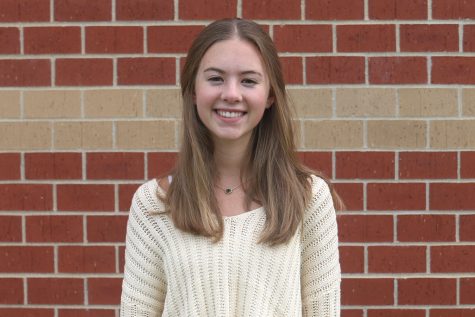 Anna Owsley, Mill Valley News editor-in-chief
This is senior Anna Owsley's third year on the JagWire staff. She is thrilled for her second year as Mill Valley News editor-in-chief and is undertaking the position of assistant editor for the newspaper. When Anna isn't busy with journalism duties, she can be found working, volunteering for NHS or multitasking homework and her current Netflix show. Additionally, she loves reading, watching movies, getting coffee with friends and traveling.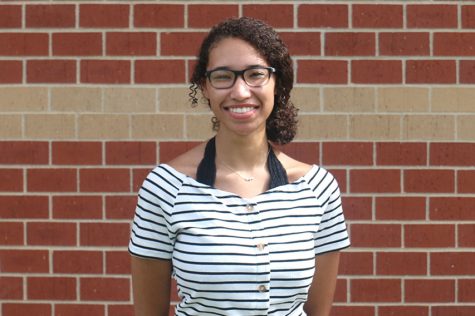 Alex-Andrea Owens, JAG reporter/photographer
This is senior Alex-Andrea's first year on the JAG yearbook staff. During school, Alex enjoys participating in JAG Chorale and clubs such as JagPRIDE or creative writing. She can be found playing the piano, running early in the morning or curled up with a book in her free time at home.