A look at local band Counterculture
Four Shawnee teens explain the ins and outs of their music
Lexi Flipse, Mill Valley News social media editor
September 3, 2016
As you walk into senior Jakob Errigo's basement, it appears to be a normal room at first glance. Upon closer inspection however, you'd find a short stairway leading down into a small, dark room illuminated by strobe lights; the walls lined with various guitars. This is where Errigo and his band mates seniors David Kuk, Brady Herron and 2015 graduate Aaron Hieb bring their unique music and sound to life through their band, Counterculture.
Having previously been in a band called Rad Wagon their sophomore year, Kuk and Herron decided to create a new band.
"I remember we were just standing in the junior locker banks," Kuk said. "[Herron] told me [he] wanted to start a band, and I just went up to [him] in the hallway and said 'Hey, you want to start a band again?'"
Although the band had been solidified, Herron felt that they needed a name.
"We were sitting down here, and we decided that since we had already written three or four songs that we should probably come up with a name," Herron said. "[Kuk and Errigo] wanted to be called 'Blackfish'. Then, [Errigo] googled hippie words … and one of the words that was on the vocabulary list was 'counter-culture'."
Although the band has only been together as Counterculture for a little less than a year, they have garnered a lot of recognition and experience. Last February, they participated in the Battle of the Bands at the Nelson-Atkins museum, and this fall, they will be performing on Saturday, Sept. 24 at the Lee's Summit Oktoberfest from 4 to 5:45 p.m. The band has also released music on Spotify and iTunes.
"We have one EP 'Not for Pressure'," Kuk said. "We're planning on some other stuff soon. Once second semester comes around, we're all doing part time [schedules] so we'll all have a ton of time [to work on new music]."
While they enjoy being able to hang out and mess around, the band members also said they appreciate having time to explore their creativity as musicians.
"[It's fun] being able to try and recreate other people's music in our own way," Errigo said. "Not necessarily cover the music, but try and take their techniques and put them into our music."
Counterculture is currently in the writing process for their new material, and they are also working on getting recording studio time.
"We just focus on recording and that's still kind of our priority," Herron said. "[We're] writing new stuff so we can get decent sets put together that aren't all just covers, because that's not really what we want to go for."
During the writing and recording processes, Counterculture aims to keep various audiences in mind.`
"We're trying to write stuff that a lot of people can get behind and actually enjoy. On our first five-song EP, we tried to have something that everyone could enjoy," Herron said. "Our sound is kind of all over the place. It's kind of just what we feel like playing really — whatever we happen to write."
(Visited 50 times, 1 visits today)
About the Writer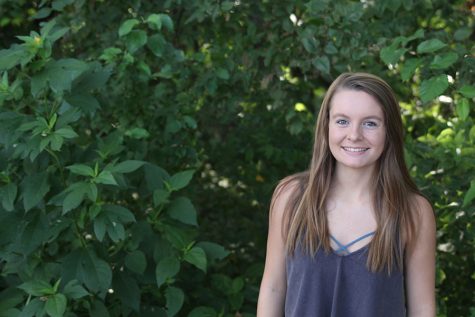 Lexi Flipse, Mill Valley News social media editor
Senior Lexi Flipse has been on the JagWire staff for two years, serving as the Mill Valley News social media editor. Lexi has been involved in student ambassadors for three years, school soccer for two years,  and Spanish National Honor society for one year. Outside of school, she enjoys being outdoors, traveling, reading and staying active.