A glimpse at current trends with jeans
Students share why they follow specific jean-trend and what they believe jeans are best to pair with
Senior Madison Page sports atypically-colored jeans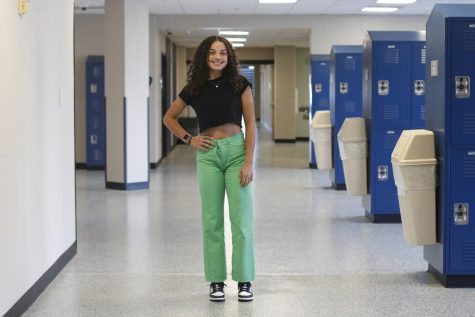 In recent months, many students have been sporting brightly colored jeans. This trend strays away from the typical blue denim and creates opportunity for expression through color. 
Senior Olivia Page is one of many who follows this trend, explaining that she enjoys the atypical colors. 
"I think people like [these] jeans because they're fun and different and you don't see them around as often. I follow this trend because I like colorful things," Page said. "What's best to wear with these jeans is something more neutral because these jeans already speak[volume]."
Junior Brianna Guerrero sports versatile high-waisted jeans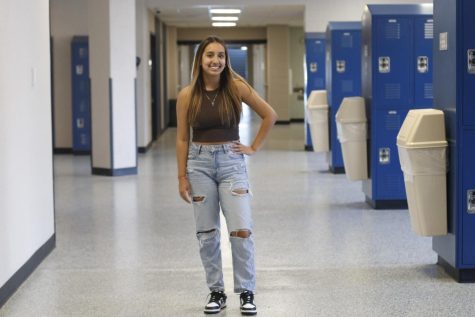 High-waisted jeans are a clothing trend that has spanned many years. Initially, high-waisted skinny jeans were popular, but around the time of the COVID-19 pandemic, a baggier style took their place. 
Junior Brianna Guerrero often wears these jeans because of their versatility. 
"They're a basic clothing piece and you can match them with everything. I just like the way they fit," Guerrero said. "I can wear them with tank tops, shirts, long sleeves, hoodies, it really doesn't matter." 
Senior Karson Chalupnik sports bootcut jeans for work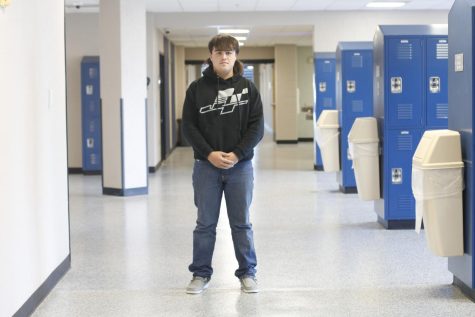 A style that has been popular through the decades is bootcut jeans. They can be worn as a fashion choice or simply due to their practicality. Lately, students have been wearing bootcut jeans for both reasons. 
Senior Karson Chalupnik chooses to wear these jeans because they serve a purpose in his everyday life, and he often wears them with HeyDude shoes or boots.  
"I usually wear these jeans because I have work after school. I can really do anything and destroy them," Chalupnik said. "[People wear them] because usually they're meant for boots." 
(Visited 85 times, 1 visits today)