A Creative Kind of Corner: It's a horse, of course
A Creative Kind of Corner focuses on sophomore Avery Sheltra's journey as she draws, paints and does every artistic thing under the sun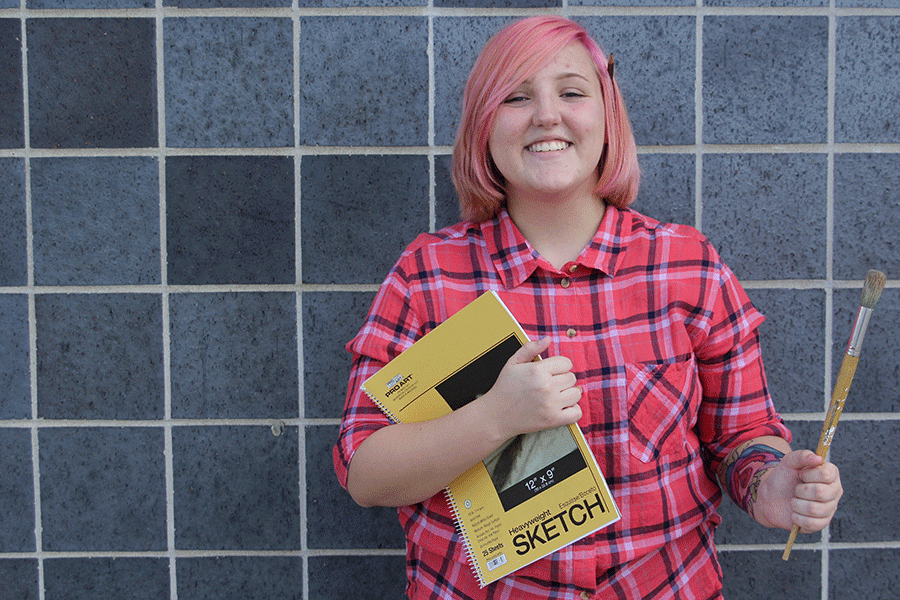 In the short moments when I want to draw, I will drop everything to draw. This is a quote from me, Avery Sheltra, at some point, I think.
This is a piece I did awhile back, when I was struck with a sudden burst of inspiration at a friend's house. I didn't have a sketchbook, nor a pencil or any other writing utensil with me, and I wanted to scream. However, my friend saved my life and gave me a pencil, a sketchbook, and a white gel pen, and told me to do my best. So I drew the first thing that came to mind, which so happened to be a horse. (I'm pretty proud of that horse.)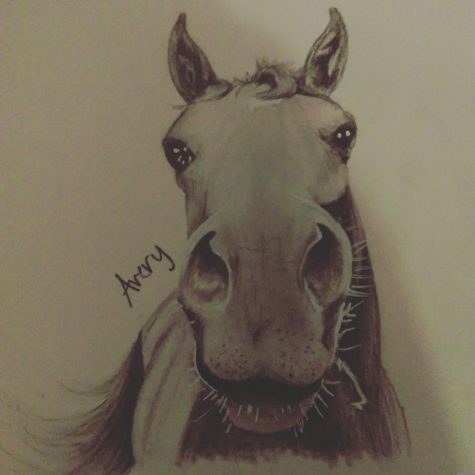 Inspiration comes and goes in fleeting moments. There are lots of times when I want to draw and have no motivation, or have motivation but don't know what to draw. Art is hard because the human mind is fickle and picky, and even when I have the idea of the most brilliant of drawings, I might have no idea how to execute it on paper or canvas. When that is the case, it hurts, especially when I have a canvas and paints but no will to paint. Alas, being an artist is a tedious lifestyle, but the final results will leave you breathless if you just try your best. Art doesn't need to come in the most brilliant design, nor the picture with the most aesthetics; art comes from the heart, as cheesy as it might sound.
So, if you too feel hit with a sudden burst of inspiration and feel heavenly angels blessing you with ideas, or you just draw a quick doodle, be proud of what you create. I certainly am.
(Visited 18 times, 1 visits today)