School adds Thespian Troupe drama club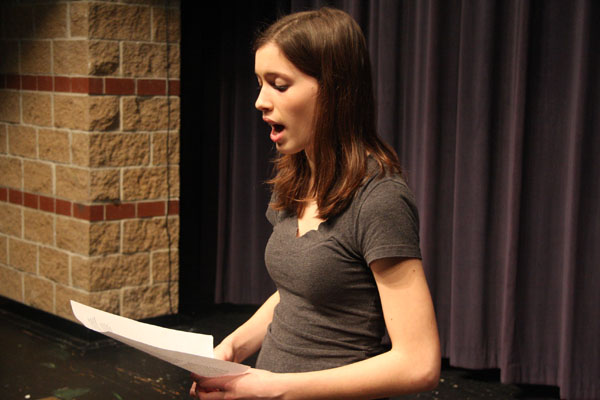 Katie Linsey, reporter
February 2, 2012
Thespian Troupe, a national honorary society for gifted actors, has been added as a drama-related club as of Monday, Dec. 12.
The application based club consists of 10 members and meets once a month to arrange activities. The club plans on doing activities throughout the year, organized by club sponsor Jon Copeland.
"As a new troupe, we are deciding what to do this year," Copeland said. "We plan to make trips to see other high school drama productions in the area."
Junior Cierra Patterson enjoys sharing her talent with others.
"I joined Thespians because I love theater and the people in it," Patterson said. "Also, it's a great way to be creative and have fun."
Sophomore Tori Kilkenny appreciates being part of the club.
"Thespian society is a great opportunity to get to know other people who share a passion for acting," Kilkenny said. "I'm so fortunate to be a part of our Thespian Troupe."
(Visited 9 times, 1 visits today)