Lack of funds and innovation in district leads to a technological headache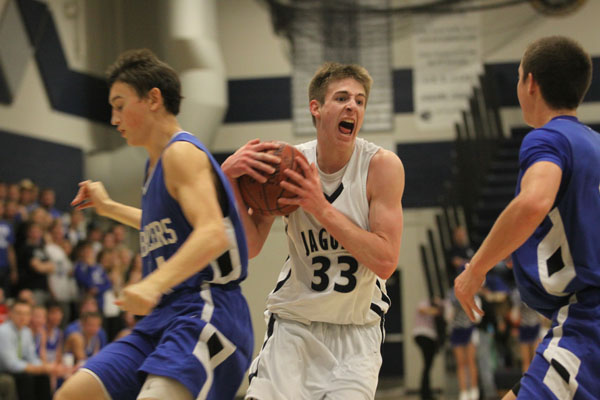 Sarah Darby, Alyne Roemerman, editor-in-chief, copy editor
December 14, 2011
Schools throughout the district currently face issues with aging technology. Due to a limited district technology budget, schools such as Mize Elementary began to seek outside sources to fund technology updates. Most schools, though, are simply making due.
Mize recently applied for two grants hoping to win enough money to purchase Eno Boards for every classroom, along with additional technology. On Wednesday, Nov. 30, the school won $50,000 for being one of 10 schools with the top number of votes in the Pepsi Refresh Everything Grant. The winners of the second grant, Clorox Power a Bright Future, will be announced on Friday, Dec. 23. The school is on track to win $25,000.
The school currently has two Eno Boards, a type of interactive white board, but hopes to expand the number available.
"With the budget being the way it is, when we started meeting last year… they [the district] were excited about what we wanted to do but they didn't have the money for it." Mize Elementary principal Lori Bradley said.
 At Mize, some of the oldest computers are eight years old, making the technology grants even more of a necessity.
"Unfortunately because we have some of the older laptops in the district, many of them don't work right now," Bradley said.
This year, the district is examining technology investment and staffing issues.
"Currently, the district has been going through analysis of our technology operation and our Board of Education's going to be looking at that soon deciding what is the best way to manage our technology services moving forward not only from a cost perspective but what's best for kids," director of administrative services and communications Alvie Cater said.
At the district level, to keep technology updated, $700,000 -$900,000 is budgeted per year. However, a majority of that money is spent on staffing and licensing. To keep costs low, the district has primarily purchased refurbished machines.
"…We've been forced to try to find ways to be more efficient," Cater said. "What can we do to get the best technology in the hands of kids wisely and also do it in a way that's efficient?"
Lack of funding has affected technology updates as well as caused recent staff cuts.
Only four technicians currently work in the district. The two technicians based at Mill Valley High School service the high school, Monticello Trails Middle School and five elementary schools. In comparison, the district used to have a technician working at every school. The district also does not currently have a director of technology after the former director resigned earlier this year.
Issues following the resignation have included problems with the district server, the Citrix Portal and communication.
"When you have especially high administration turnover, you have things difficult to overcome," board member Randy Johnson said. "You know as well as I do, [the Portal] has been down a lot lately. That's because of the turn over issues."
Additionally, communication has been problematic, as staff can only contact district technicians via email work order. Technicians receive 80-100 work orders per week and cannot handle the volume.
In August, the district purchased 420 laptops to replace one third of the machines in the district. Some schools have also recieved refurbished machines. However, effects of older technology are still being felt throughout the district.
In a general email inquiry to principals in the school district, many reported having aged technology. At Lexington Trails Middle School, computers are almost nine years old. At De Soto High School, laptops are six to seven years old.
English teacher Lindsey Prewitt has felt the effects of aging technology in her classes. To secure the newest laptops at the school, Prewitt will sometimes arrive early to reserve the laptop cart she believes works best.
According to Prewitt, usually six to eight laptops from a cart will be out for repair and another five will not turn on, won't let students log in or the batteries will die quickly.
"That puts teachers in a difficult position, because if your lesson relies on technology, what are you going to do when you get that cart and it doesn't have enough working computers?" Prewitt said.
Despite receiving ample amount of new studio equipment last year, the Broadcast classes still have challenges this year. The computers available to Broadcast students are not designed to edit HD video and are hardly sufficient for editing the footage they have.
"It would be nice, you know, if in a couple years, we got some Mac computers or even computers that are meant specifically for video editing instead of the ones we have now," Broadcast teacher Cindy Swartz said. "I'm hopeful, that's all I can be at this point."
According to Swartz, Broadcast students often complain about technology issues. Junior Avery Laluk feels current technology is outdated.
"When we went to competition, everyone had Macs and we had our Dells," Laluk said. "Technology is advancing. We should be able to keep up with it. With the computers the way they are now, we just can't keep up with it."
Other league schools have regular technology updates. In the Tonganoxie and Piper school districts, technology is on a four-year rotation. The Piper district has technology such as interactive whiteboards and iPads.
Due to cost, the De Soto school district does not presently replace technology on a rotational basis. Many school districts, including Olathe schools, propose bond issues every few years to fund technology. The Blue Valley school district is also hoping to pass a bond for new technology next year. In the De Soto school district, the technology bond was in 2002.
 Staff is hopeful for the future of technology, although they recognize the current issues.
"I think where we used to be a leader in technology in Johnson County," Bradley said. "Now, we're falling behind."
(Visited 5 times, 1 visits today)