Seven questions with sophomore Alex Lauderdale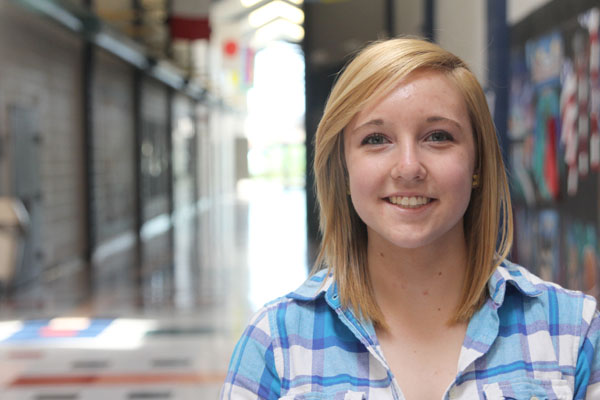 What is your favorite thing to do on the weekend?
I like to eat birthday cake ice cream with the love of my life, Alec Santaularia.
Have you ever had  a creepy pick-up line used on you?
Yes. Multiple times. It's super creepy.
What was the creepiest one you've heard?
"I can't wait to love you and our kid."
What is your lifelong goal?
I really want to burp the intro of "Down With the Sickness" by Disturbed. It's pretty intense.
What nationality do you find the most attractive?
Australians. For sure. The accents are just… Mmm…
If you had one day to live, how would you spend it?
I would probably eat ice cream on the Shawnee Mission Park tower with Alec Santaularia. It'd be like a picnic, except with only ice cream. I LOVE ice cream.
What do you think of the quickly growing boy band, 1 Direction?
They put a shame to boy bands. The Backstreet Boys would be ashamed. And that one kid looks like Ellen DeGeneres. Like for real.
(Visited 9 times, 1 visits today)
About the Writer
Alec Santaularia, web editor
This is Alec Santaularia's second year on the staff of the JagWire. He is glad that he gets to spend his senior year with such an amazing group of people. Santaularia also participates in JagChorale, the Mill Valley Singers and the school drama productions. His favorite quote is from the famous poet, Robert Frost; "In three words I can sum up everything I've learned about life: it goes on."