Seven questions with senior Brayton Young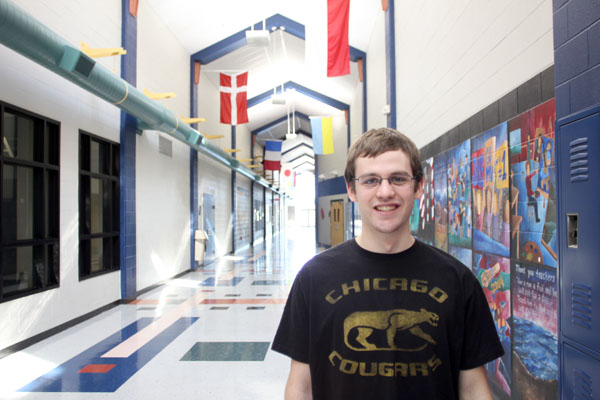 What do you do during your free time?
Oh I do a lot of things. Sometimes I punch my punching bag, sometimes I play "Call of Duty," and sometimes I just like to hang out with my really awesome friends.
If you had one wish, what would it be?
My one wish would be to have a red Shelby GT 500.
What is your favorite childhood memory?
Probably the first time I rode the Goliath at Six Flags.
What is your dream date?
My dream date would be a nice dinner on the pier watching the sunset, possibly a movie after, and then after that a walk on the beach. Yeah.
What is one thing you cannot live without?
My mom. I'd be doomed without her.
Who is your celebrity man-crush?
I'm gonna have to go with Will Smith. Not gonna lie. Fantastic actor.
If you could only drink one beverage for the rest of your life, what would it be?
By golly gee, nothing but Dr. Pepper. She is my only love. Sorry ladies.
(Visited 5 times, 1 visits today)
About the Writer
Alec Santaularia, web editor
This is Alec Santaularia's second year on the staff of the JagWire. He is glad that he gets to spend his senior year with such an amazing group of people. Santaularia also participates in JagChorale, the Mill Valley Singers and the school drama productions. His favorite quote is from the famous poet, Robert Frost; "In three words I can sum up everything I've learned about life: it goes on."