Seven questions with junior Taylor Hunter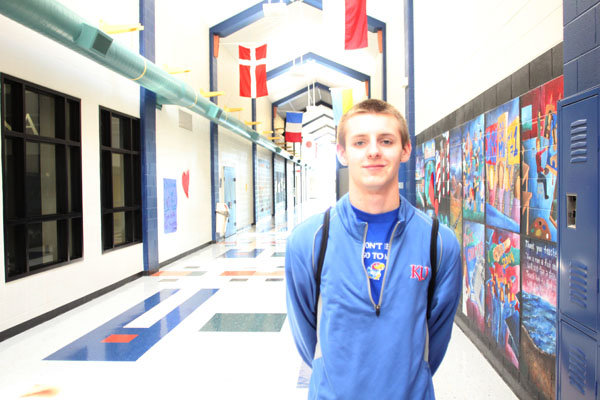 What genre of music do you listen to?
Country. Carrie Underwood, Tim McGraw, and The Zac Brown Band.
What do you do in your free time?
I watch a lot of movies (EVERY movie).
Where do you work?
White Paladin Staffing Agency. I'm a senior recruiter. Companies come to me when they need a position filled and I find someone for them.
If you could live in any time period, what period would you live in?
I would live in Medeival times because I would be seen as a prophet of the future.
Describe your aspirations for life.
I want to be rich, but still make a difference in peoples lives by using my resources to help veterans.
What is your opinion of the live daily announcements?
I would strongly prefer that we revert to the old form of announcements. I don't like that no one takes them seriously, even the people reading them. I also don't like how we're forced to watch them.
What style of facial hair do you hope to obtain as an adult?
I want to have a chin strap. But I wouldn't mind having what Mr. Dunback has. It's pretty attractive.
(Visited 7 times, 1 visits today)
About the Writer
Alec Santaularia, web editor
This is Alec Santaularia's second year on the staff of the JagWire. He is glad that he gets to spend his senior year with such an amazing group of people. Santaularia also participates in JagChorale, the Mill Valley Singers and the school drama productions. His favorite quote is from the famous poet, Robert Frost; "In three words I can sum up everything I've learned about life: it goes on."