Seven questions with junior Derrick Paxton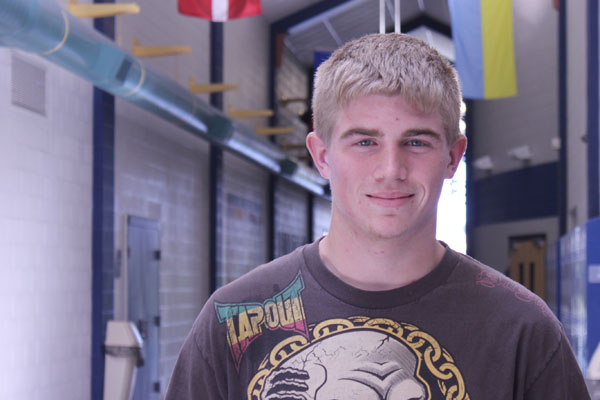 Who is your favorite superhero?
Flash. Because he's fast and I like his costume. It's pretty tight.
What is your favorite activity to partake in on the weekends?
I like to go offroading in my truck, Big Red Junior. It's my baby.
 Describe your dream girl.
Big red cheeks, curves in the wrong places and wears glasses. She also has to have a beard.
Team iPhone or Team Android?
Team Android. They have the funny jokes app.
If you could morph into any animal, what would it be?
A rhino. They have big horns.
What is your favorite holiday?
It would have to be my birthday, December 31. It should be made into a national holiday.
Who is your hero?
My hero would be my dad. He is my idol. I adore him.
(Visited 5 times, 1 visits today)
About the Writer
Alec Santaularia, web editor
This is Alec Santaularia's second year on the staff of the JagWire. He is glad that he gets to spend his senior year with such an amazing group of people. Santaularia also participates in JagChorale, the Mill Valley Singers and the school drama productions. His favorite quote is from the famous poet, Robert Frost; "In three words I can sum up everything I've learned about life: it goes on."