Seven questions with Jerry Howard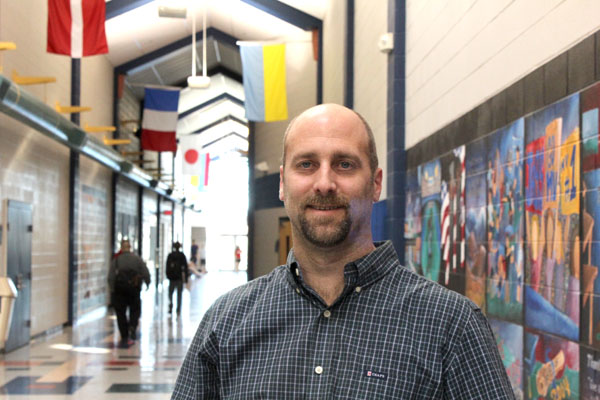 What classes do you teach at the school?
Art one, Digital Photography, and Graphic Design
Did you always want to be a teacher?
No. I just wanted to be an artist and anyway I could make a living out of that.
What did you do before you were a teacher?
I have painted billboards, worked in screen printing, then I went into a commercial printing business. I also worked as a freelance illustrator during all of that.
What is your favorite type of music?
Well it really depends. Probably jazz or country.
Do you have any pets?
Uh yes. I have two horses, 15 chickens, four Labradors, two hermit crabs, and one parakeet.
What is your favorite movie?
Oh! I don't have a favorite movie, but I love all westerns. Old ones, new ones, you name it.
What is your favorite thing about being a teacher?
My favorite thing about being a teacher is the students. The next favorite thing is that I get to work with art, which is a life-long passion of mine.
(Visited 46 times, 1 visits today)
About the Writer
Alec Santaularia, web editor
This is Alec Santaularia's second year on the staff of the JagWire. He is glad that he gets to spend his senior year with such an amazing group of people. Santaularia also participates in JagChorale, the Mill Valley Singers and the school drama productions. His favorite quote is from the famous poet, Robert Frost; "In three words I can sum up everything I've learned about life: it goes on."