2012 graduate Olivia Cain fulfills her dreams of video production
Pursuing her career in video productions, "NCIS: Los Angeles" assistant producer Olivia Cain takes finds her dream job in California
March 2, 2016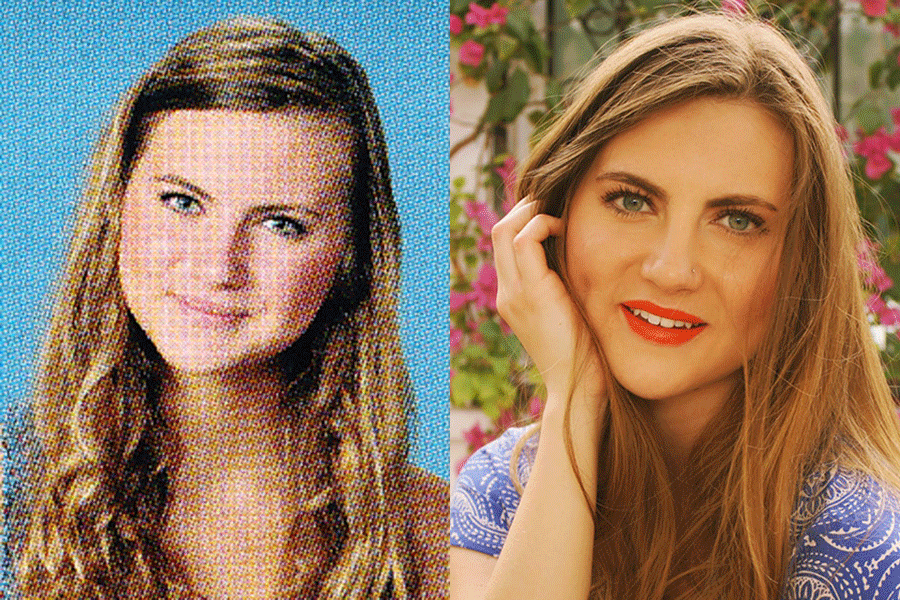 Standing on the set of "NCIS: Los Angeles" and working with well-known actors, directors and producers is a dream for some people, but a reality for 2012 graduate Olivia Cain. As assistant producer of this TV show, this is an experience that Cain participates in on a daily basis.
After she graduated high school, she attended the University of Arizona and studied public television production with a minor in marketing. Having a career in video production was not always Cain's dream job though.
"When I was younger, my passion was primarily in acting, but when I got older I transitioned more into video production and I took the class with [former broadcast journalism teacher Cindy] Swartz," Cain said via phone. "So, that really gave me a lot of insight into all of the different possibilities that you can do with production."
Due to her audio-video classes at the school, Cain was able to get a jump start on her future career.
"Had Mill Valley not offered programs and classes such as video productions, it would have been really hard for me to see that [production] is where I have passion and talent," Cain said. "It is an area where I can be excited and proud of the work I am doing."
Spanish teacher Edith Paredes, who taught Cain in Spanish III and IV, believes Cain was a well-rounded student and stood out amongst her peers.
"She was always very energetic, social and really friendly," Paredes said. "You would always know when she was coming into the classroom because she had a loud voice and was always laughing."
Even though Cain was not a student at the school until her junior year, it had made a large impression on her life, and according to Cain, was a better fit for her than her previous school, St. James Academy.
"Mill Valley was definitely a lot more of a positive experience than my first high school," Cain said.  "The people were just so nice, the teachers were much more caring and encouraging. I wanted to be in an environment where I could take classes that aligned with my hobbies, and I was thankful that I was able to do that at Mill Valley."
Since Cain and Paredes share a passion for travel, Parades said hearing of Cain's move to Los Angeles, California was not surprising to her.
"I wish I could tell her that she is exactly where I thought she would be and doing something that she loved," Paredes said. "I always knew she would be successful and live a fulfilling life."
Cain said that although high school was a great foundation for her life and career, there is nothing better than stepping out into the real world and creating new experiences.
"When you leave high school, it's really hard to reflect back, because you have so much more to live for, so it's kind of hard to think about high school because there are so many more great times to come," Cain said.
Being a part of Mill Valley has made an immense impact on Cain's life, and she said that her experiences in high school have connected her with her peers and shaped how she interacts with others.
"The community-type atmosphere that Mill Valley had made it really easy to go on into the next stages of my life," Cain said. "[A big part of] Mill Valley was about finding your people, your passions and growing together, and that's what I've been doing since I graduated."
(Visited 40 times, 1 visits today)