2003 graduate Crystal Renaud starts women's ministry
After graduating in 2003, Renuad started a ministry for women going through sexual addictions and struggles
March 5, 2016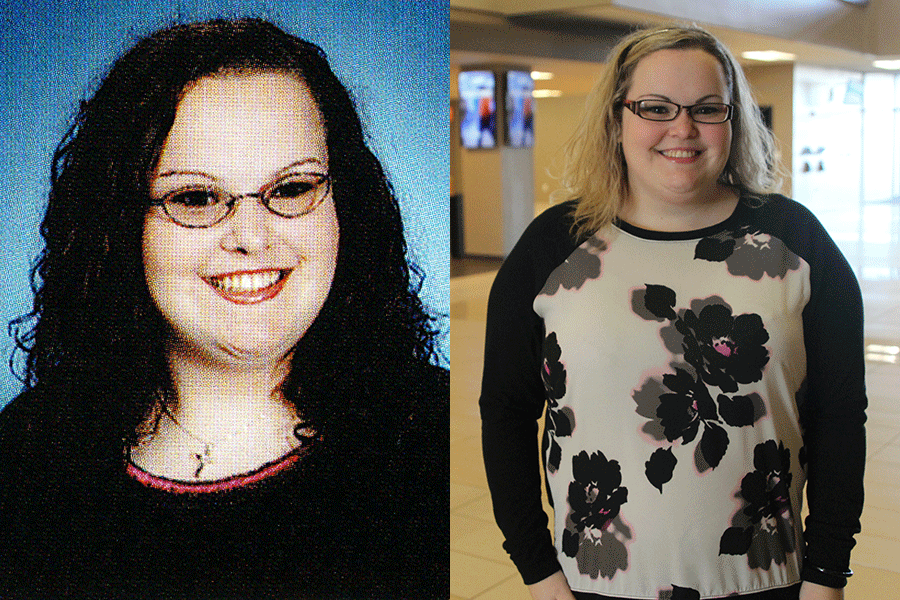 Throughout her high school years, 2003 graduate Crystal Renaud was a typical teen: She earned average grades, she had a normal social life, she was involved in activities such as yearbook and drama. What most people didn't know about Renaud, though, is she was living a life behind the scenes filled with hurt and darkness, feeling hopeless and not knowing how to be freed from her sexual brokenness. Renaud struggled with an 8-year pornography and sex addiction as a teenager.
After going through her own religious journey, in 2009, Renaud started a ministry called "Dirty Girls Ministries," which reaches out to women who are dealing with sexual issues, abuse and addiction.
"I have a real passion for women — I have a passion for helping women become what they were created to be in Jesus Christ, to come alongside them and to become who they are," Renaud said. "What I really like doing is helping them on a one-on-one basis, and I do it through life coaching and help them get through their next step in life."
Along with running her ministry, Renaud is the author of a book called "Dirty Girls Come Clean," which is a combination of her story and stories of other women who have gone through similar experiences. The book also contains tips on where to get help and how to start recovering from sexual addictions or abuse situations.
"It's kind of a recovery tool, we use it in all of our recovery groups as curriculum," Renaud said. "I started writing it in 2009, I was approached by a publisher, they wrote me and said they would love to see it but I didn't have anything to show them so quickly I wrote three chapters and I got signed with them."
Retired drama teacher Dana Bowman, who was one of Renaud's favorite high school teachers, loved having Renaud as a student and thought she had a bubbly and funny personality.
"Crystal was very, very quiet, but, at times, she would say something so searingly funny or true that I would side eye her — thinking, 'She is hiding a very, very witty soul in there,'" Bowman said via email. "She was bright and thoughtful, and seemed sometimes distracted by all this school stuff. She did very well in school, but I think my class was a place for her to relax and have a bit of fun."
Before publishing her book, Renaud began working at Westside Family Church, where she developed her ministry. Renaud's eyes were opened to the need in her community after her pastor committed adultry. Now, her ministry has grown into a bigger community where women can be helped and healed, according to Renaud.
"The pastor at that time had a moral failing, and it's one of those experiences that showed me that sexual brokenness can pretty much happen to anyone at any time," Renaud said. "There are people who need help with these issues. [Dirty Girls Ministries] started out with a recovery group, or lifeline, with Westside and then kind of grew from there. It's not one little group, it needed to be widespread, so I started a nonprofit out of it and that's where we are today."
After coming clean about her past sexual struggles with pornography addiction, Renaud found it much easier to guide others through their journeys.
"Part of leading the ministry was being honest about my past, and I used my story in that regard," Renaud said. "Of course, no one knew that I lived that kind of life, and it goes back to being secretive and needing help and not knowing how to get help."
Being a woman of strong faith, Renaud believes that accepting your past and confessing your sins is the best way to start the healing process from sexual addictions.  
"The women who come to us come to us in a very broken place, they don't know who to tell or how to get help, and we are that for them," Renaud said. "We provide the opportunity for them to confess and bring their secrets into life. It's my belief that when people confess their sins, they are able to be really free from them, and, through that, they are able to get the tools they need for accountability in their lives."
"
I hope I'm different than I was in high school. I think for me now, I live a much more authentic life than I used to live."
— 2003 graduate Crystal Renaud
Renaud believes she has changed a significant amount from high school and grown in her faith, and that it has all been for the better.
"I hope I'm different than I was in high school. I think for me now, I live a much more authentic life than I used to live," Renaud said. "Being in high school, there is so much pressure to be a certain way, act a certain way and look a certain way, and obviously my real life didn't really look like any of those things because I was hiding sexual sin issues. I think today I'm a lot more free to be myself and I care less about impressing others than I used to."
Without realizing it, Bowman and Renaud were both going through struggles during Renaud's high school years. Many years later, the pair still works together and keeps in touch through work involving Renaud's ministry, and they use their common pasts to bring them closer together.
"What is so cool about all of this now is to realize that both Crystal and I were going through some really hard stuff about the same time, and yet, here we are now, healed and healing and working through it, and it is just such a picture of God's grace," Bowman said. "I think she has changed in a way that is a huge testament to her spirit and courage and strength, she is the image of a fighter."
Bowman is proud of what Renaud has accomplished and looks to her as a role model for herself.
"She is all about doing the work, and I am proud of her," Bowman said. "I think, after all these years, the teacher is the student; I think she is one of my mentors. Her ministry is awesome and needed and I am inspired by her."
(Visited 99 times, 1 visits today)