Students discuss emotional value behind car accessories
Customized license plates, air fresheners and Jeep wheel covers also serve as a way for students to personalize their vehicles
Logos and clever puns are typically what one would see as a bumper sticker, so it is unusual to come across stickers, like the ones owned by junior Hannah Barnes and senior Hayden Shaw, that hold a deeper meaning.
Barnes' bumper sticker is in the shape of an oval with a blue border and text that reads "CMY", which stands for Camp Manito-Wish YMCA, a summer camp in Boulder Junction, Wisconsin that she has been attending since she was in the fourth grade. Shaw's sticker is in the shape of the Wu Tang Clan's logo (the silhouette of a shaolin bird) and depicts characters from the show Full House making 'W's with their hands.
Although the two stickers are much different in size and shape, they both represent something very important and personal to the owners who flaunt them.
"My sticker holds sentimental value to me because I did a lot of my growing up at camp," Barnes said. "Every summer, that's where I made memories and found who I actually was and grew more as a person."
Shaw says that his sticker also helps him remember a time that is special to him.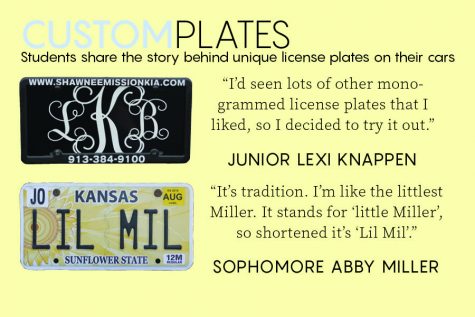 "When I look at my sticker it helps remind me of the good ol' days and two of my favorite things," Shaw said. "It reminds me of when Wu Tang Clan was always on the radio and when I could watch full house on TV and not have to watch it online."
Both Barnes and Shaw have went in depth with others about their stickers and the significance they have. Barnes has explained the value of her sticker to her close friend Junior Kate Backes, and Shaw has shared the meaning of his sticker with curious strangers who ask him about it.
Backes says that Barnes' sticker helps allow her to demonstrate the amount of pride she has for being a member of her camp for so long.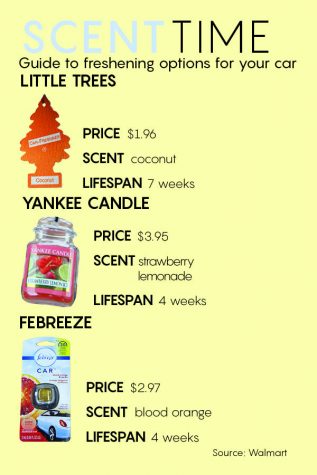 "Camp Manito-Wish YMCA is something that she goes to almost every summer and it means a lot to her," Backes said. "She loves it, she talks about it at least every other time that we hang out and she's always looking forward to it."
Shaw describes his interactions with drivers who ask about his sticker and says that he is always prepared to talk about it.
"A lot of times people will pull up alongside me at a red light or at an intersection and roll down their window to ask about my sticker," Shaw said. "I think it's fun to tell people about it because they always end up driving away giving me a thumbs up or saying something nice."
On one occasion, Shaw says that a stranger did more than just ask about the bumper sticker.
"The funniest thing that's happened when I've been driving is was when some guy I had never seen before pulled up next to me in a parking lot and started blasting the Full House theme song through his speakers," Shaw said. "All I could do was laugh because he just pulled up next to me for the duration of the song and didn't break eye contact."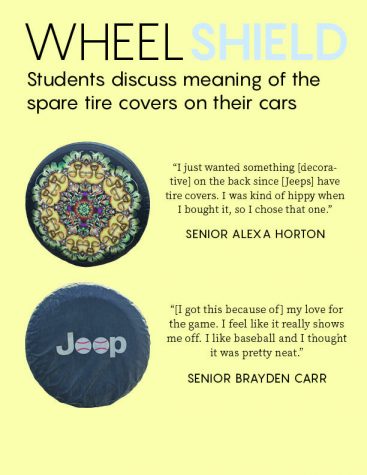 Having already showed off his sticker and gotten some interesting reactions, Shaw says that he is excited to see how much joy it will continue to bring people in the future.
"I just think it's really great and kind of funny that everyone likes my sticker so much," Shaw said. "I never would have expected it to be such a big hit, but I'm happy that it's been making people happy."
(Visited 115 times, 1 visits today)