Staff reviews the National Museum of Toys and Miniatures in Kansas City
Staffers visit and review various exhibits at the National Museum of Toys and Miniatures in Kansas City
Dollhouse Exhibit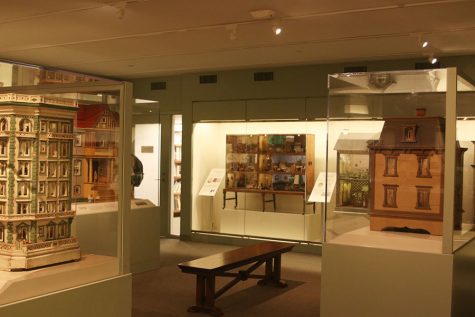 Checking out the multitude of dollhouses on display at the National Museum of Toys and Miniatures in Kansas City was definitely one of the highlights of our trip. The houses, crafted out of ornately painted wood, are incredible in both their magnitude and their painstaking attention to detail. Most of them are miniaturized models of pretty traditional American houses, featuring absurd amounts of detail; one featured a tiny shampoo container on a bathroom shelf that couldn't have been more than a tenth of an inch wide, while another contained at least five or six kitchen knives askew on the tiny kitchen counter. A few houses take unique approaches to the genre. One, representing the Southwest section of the gallery, depicted a frontiersman's house complete with chopped wood, a rustic campfire and a hatchet. The most memorable part of the dollhouses, though, was the miniature figurines that filled the meticulously designed rooms. Some of the dolls were fairly normal and realistic and completely unassuming. Other dolls, due to either their odd facial features, their strange composition or a combination of both, ranged from vaguely unsettling to horror-movie-level fear-inducing. One dollhouse featured figurines so viscerally intimidating that we struggled to look at it for continued periods of time. Creepy or not, the figures all had just as much attention paid to them as the houses themselves. While the dollhouses definitely had varying levels of attention paid to them, with some mass-produced by early toy companies and some hand-crafted by dedicated collectors and craftsmen, they were all impressive for various unique reasons. If you haven't visited the museum before and checked out this display of various dollhouses we recommend making a trip.
---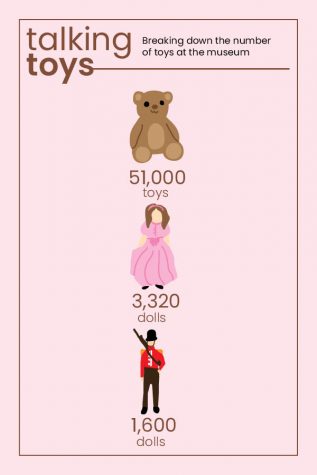 Miniature Exhibit
The fine-scale miniatures were by far the most impressive things we observed at the museum. The painstaking attention to detail in even the most minuscule of figures was incredible. One depiction of an engineering classroom featured neat and detailed blueprints on a piece of graph paper no wider than a person's thumb along with small protractors and rulers. Another exhibit showed off twenty or thirty intricately designed pots in the model of traditional African art. We were enraptured with two fine-scale miniature houses that were on exhibit which included the Port Townsend and the Twin Manors house. The attention to detail of these displays was exquisite and exceeded both of our expectations. The artists' detail of the craftsmanship on the walls and ceilings throughout these houses was astounding and demanded the attention of the viewer. We were also very impressed with the complexity of some miniature designs in the exhibits such as intricate chairs and other pieces of furniture. Overall every aspect of this exhibit from minature houses to miniature clothes awed us and made our experience that much better.
---
General Toys Exhibit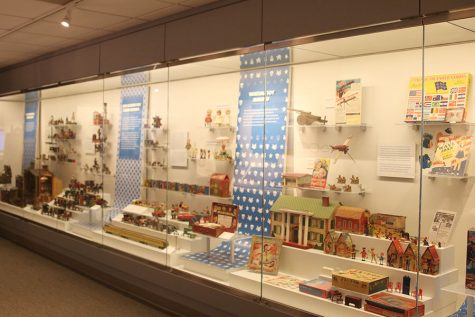 The museum's toy exhibit took us down memory lane in an effectively designed floor plan which took the visitor through toys that consumed the market during certain decades starting with the early 1900s. Although we did not live during certain periods, we were able to see how much each toy meant to the children of that specific decade through videos the museum displayed as well as stories of children who owned and cherished that particular toy. The variety of toys the museum has, including the toys from the early 2000s, not only shocked us but allowed us to revisit the iconic toys that consumed our childhoods such as Hot Wheels, American Girl Doll, Bratz and Furby.
(Visited 313 times, 1 visits today)