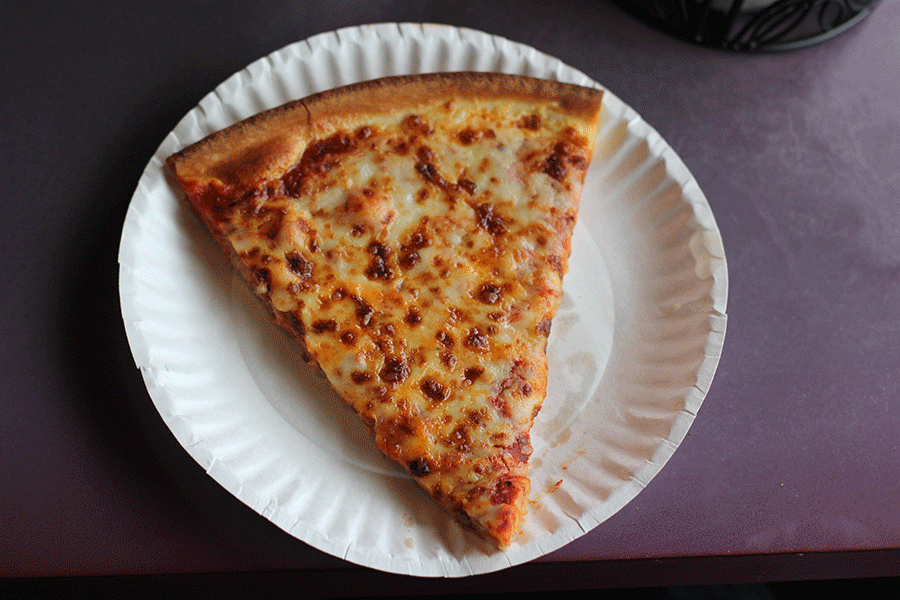 By Jena Smith
Joe's Pizza Buy The Slice
4058 Pennsylvania Ave. Kansas City, Missouri
February 11, 2016
Joe's Pizza Buy The Slice shares a space with and sells pizza in Kelly's Westport Inn, a bar which is commonly accepted to be the oldest building in Kansas City, so it might seem like it'd be hard for the pizzeria to receive the attention it deserves. But the extra-friendly service and unique style of pizza at Joe's make it feel nearly as important to Kansas City as Kelly's.
The crust at Joe's is thicker and softer than most other places, which helps the pizza to stand out. The sauce's flavor has depth, and the interplay between the sauce and cheese make the entire slice feel cohesive. Though Joe's is greasier than most pizza, it's a worthy tradeoff for a great-tasting slice.
Joe's may seem almost too small for a pizzeria, but it still manages to fit two tables and lots of wall decorations. The service is quick and the employees are personable, and the classic rock coming through the speakers accompanies the restaurant nicely.
The originality of the pizza and light atmosphere at Joe's Pizza Buy The Slice make up for its small size, and establish Joe's as a go-to for pizza whenever in Westport. When not in Westport, it's not worth the trip to Joe's — especially when Johnny Jo's Pizzeria, a restaurant that two Joe's employees suggested, has better pizza near the Country Club Plaza area.
(Visited 1 times, 1 visits today)