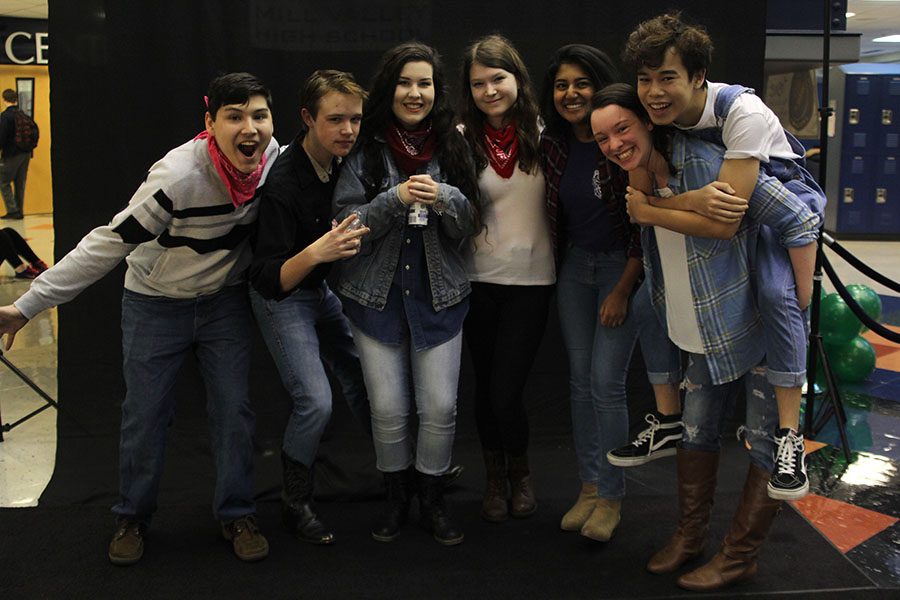 StuCo did their best to spice up winter homecoming spirit week themes this year using salad as their main theme. Each day corresponded with a different salad dressing as students dressed in ranch, or country-themed gear on Monday, Jan. 30 and Thousand Island "Hawaiian" gear on Thursday, Feb. 2.
For sophomore StuCo member Hannah Barnes, this year's spirit week wasn't well received by all students.
"[StuCo and I] were kind of disappointed with how much participation we have had," Barnes said. "We were expecting a lot more people to participate, but we kind of understand that our ideas were a little out there, so I think a lot of people did not know how to [dress up for each theme]."
Despite Barnes' doubts, senior Garrison Fangman thought that this spirit week seemed more fun than others in the past.
"I saw a lot of participation for a winter homecoming week because winter homecoming never gets as much attention as prom or normal homecoming," Fangman said. "Except for toga day, [since] that's kind of a hard thing to dress up for, but other than that I think [StuCo] nailed it."
Fangman's favorite spirit day to dress up for was the ranch dressing day on Monday.

"[I wore] cowboy boots and really short [jean shorts] and I just looked ridiculous." Fangman said. "Any spirit day giving you an excuse to look absolutely ridiculous in school is a good spirit day."
Barnes said that StuCo did a lot to prepare for the spirit week.
"We did a lot with twitter and social media, we did posters and [the theme was] posted on twitter," Barnes said. "On Sunday, we actually brought a bag of lettuce and took pictures all around the school with it."
Overall, Fangman thinks that the student council did a good job for the spirit week themes.
"With the idea of lettuce, [StuCo] definitely did a better job than what they have [previously] done for winter homecoming," Fangman said.