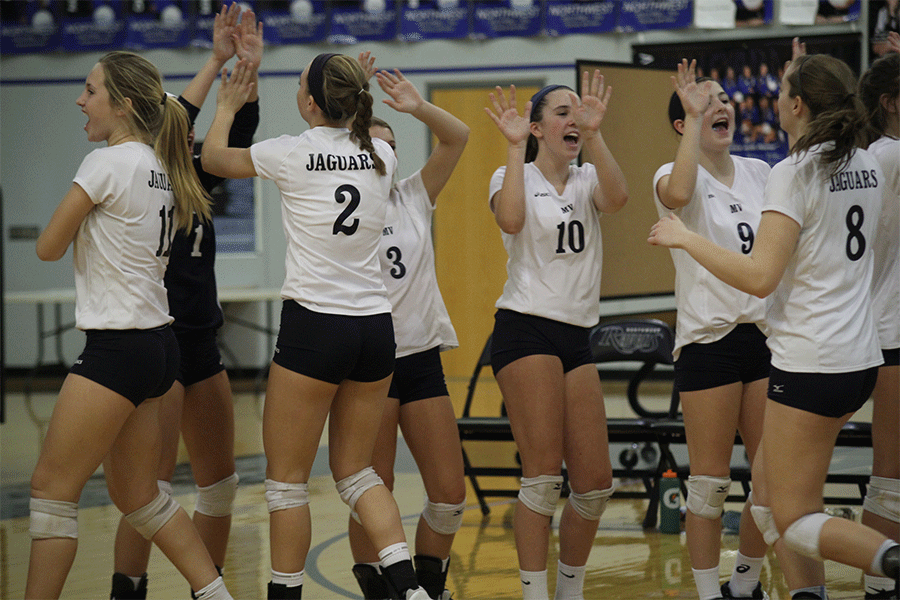 Photo by Sarah Morgan
The volleyball team placed third at its tournament at Olathe Northwest High School on Saturday, Oct. 18. They won four of their six matches, defeating Blue Valley Southwest, Olathe North, Shawnee Mission North and Shawnee Mission South.
Junior outside hitter Lizzy Eber said the team played well, however there is still room for improvement.
"So far I think we have been playing pretty good," Eber said. " We need to work together as a team and flow the rotations better, but still pretty good."
In all there were twelve grueling sets and the team came out winning eight of them. Freshman outside hitter Aly Tennis said how she could personally improve these numbers.
"I will try to get more involved in it," Tennis said. " And be more excited if we get a kill or a good hit."
Tennis said how it feels to be freshman and a part of the varsity team.
"It is a little intimidating," Tennis said. "But you just have to go out and not be afraid of it."