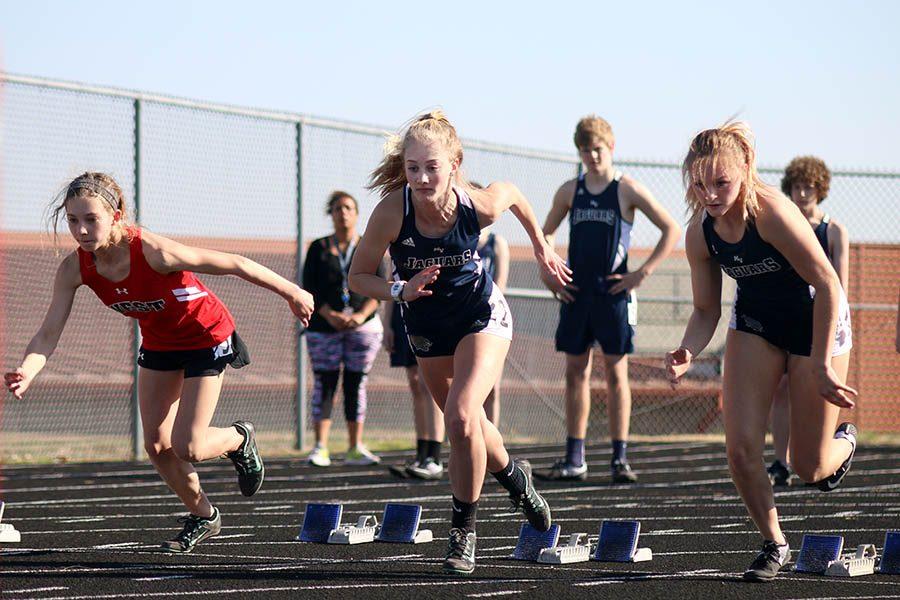 Madison Ferguson
The freshman track and field team competed at Blue Valley West on Thursday, March 23 to participate in its first ever freshman-only meet. The team placed second overall at the meet with six top placers in individual events.
The reason behind competing at a freshman only meet, according to Freshman Travis Babcock, is that it's good experience for future track meets.
"All of the athletes who competed at this meet have never done a high school track meet, Babcock said, "so for us it's a good way to get used to upcoming meets that are more competitive."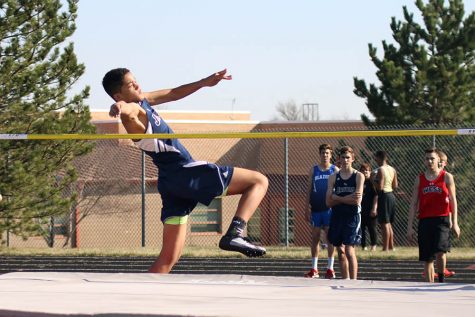 Freshman Kyle Kelly placed third in his heat for both the 100 meter and 200 meter sprint, and he thought that he ran well at the meet but can still get better.
"For my first meet I thought I did good," Kelly said. "Obviously there is still lots of room for improvement, but I'm willing to put in the work to get better."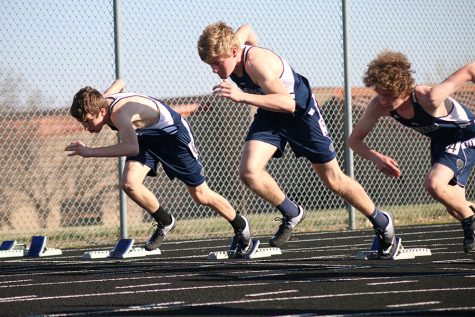 Babcock placed first in the discus and 12th in shot put, but he also feels he could have done better.
"I had several scratches but I felt like my PR's were pretty good," Babcock said.
The team placed second overall, which Kelly thought was good for both team confidence and bonding.
"We all did our best and it really payed off in the end," Kelly said. "We also became a lot closer as a team and got to know each other even more, so overall, I think the meet was a success."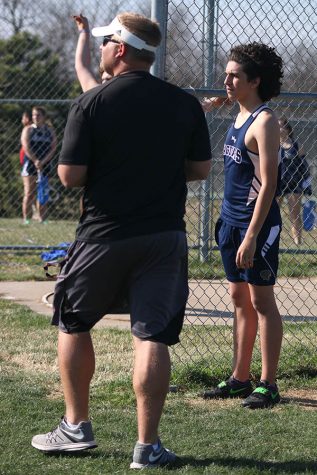 Some notable first place finishes at the meet were:
Freshman Molly Haymaker: first in the girls 800 meter run
Freshman Rebecca Hertog: first in the girls discus throw
Freshman Nick Schmidt: first in the boys 800 meter run and 1600 meter run
Freshman Jack Terry: first in the boys 3200 meter run
Freshman Justin Sanders: first in the boys javelin throw