Theatre department performs first tap musical since 2009, "42nd Street"
Learning the tap musical presented challenges, as tap-heavy shows are not attempted in high schools
While this year's curtain call dance of the fall musical "42nd Street" featured every cast member tapping for about a third of the song, at the beginning of production in September, over half of the cast had not experience in tap shoes.
"42nd Street" is the first tap musical since "Thoroughly Modern Millie" in 2009, before director Jon Copeland came to Mill Valley. Copeland believes this year was the best year to do a tap musical because of the strong leadership shown by the student choreographers.
"You can't do a show like this every year unless you know you have personnel in place," Copeland said. "I'm a tapper, so I could have choreographed the show. … This is a good year because Alison [Booth] is a senior, and she's had experience as a choreographer."
From learning the "tap language" — terms like flap, hop and leap — to going through with the steps, Copeland believes tap dancing is challenging for those who've never tapped before. At the same time, Copeland also thinks students are "excited to know some of these terms" and have the opportunity to show it off.
Before the musical, senior Tyler Orbin had never tap danced before. In preparation for the show, Booth taught Orbin and a few other people who were interested in the show how to tap. As a lead in the show, Orbin' is responsible for both tap solos and duets with other characters.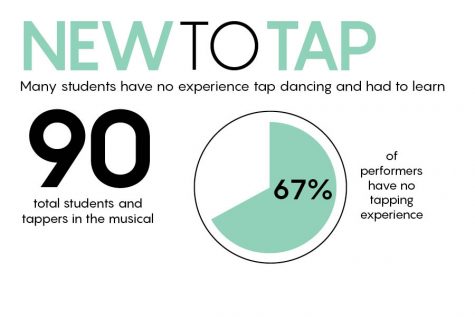 "[Tap's] not just moving your body to every beat," Orbin said, "but it's moving your feet way more than you regularly do and moving other parts of your body … and trying to get all sorts of very specific sounds in a really limited time frame."
According to Copeland, plenty of other schools do tap shows, but not many as tap-heavy as "42nd Street."
"I never hear other schools say, 'We're doing '42nd Street,'" Copeland said. "Just because every school has some tappers, just to have enough to do a tap show — it's a quirky year to have the personnel to be able to do it."
(Visited 117 times, 1 visits today)
About the Contributors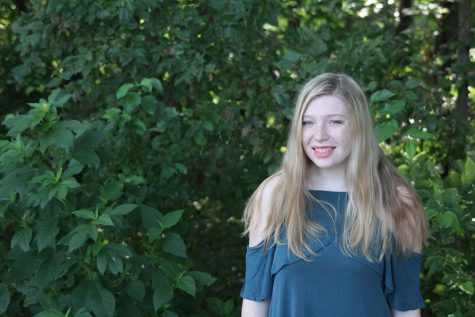 Tricia Drumm, Mill Valley News editor-in-chief
Senior Tricia Drumm is undertaking her third and final year on the JagWire staff and will be one of the three magnificent Mill Valley News editors-in-chief. When she isn't in the journalism room, she's singing alto in Jag Chorale. In her free time, Tricia loves to read, write, prance around in her heels, hang out with her dogs and friends, obsess over "Criminal Minds" and sleep — a lot.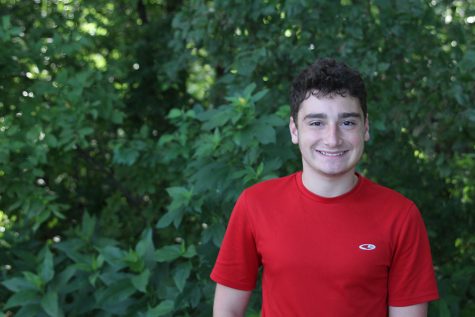 Michael Sandri, JagWire reporter
This is senior Michael Sandri's second year on staff as a reporter. Along with the JagWire, Michael is a member of the literary magazine, StuCo and debate team. Outside of school, Michael enjoys hanging out with his friends and spending time with his dog.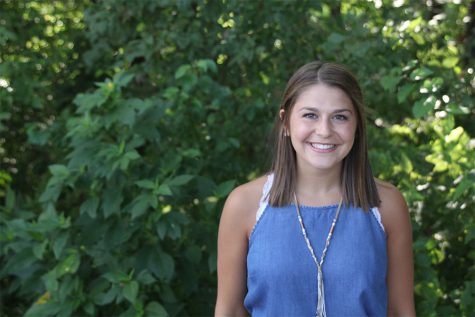 Morgan Gurwell, Mill Valley News editor-in-chief
Senior Morgan Gurwell is starting her third year on the JagWire staff and is taking on the role of Mill Valley News editor-in-chief alongside two wonderful ladies. In addition to being a NHS officer and a Relay for Life committee member, she can be found on the tennis court or swimming laps in the pool. She loves to travel, take her dog to the park and cheer on the Nebraska Cornhuskers.