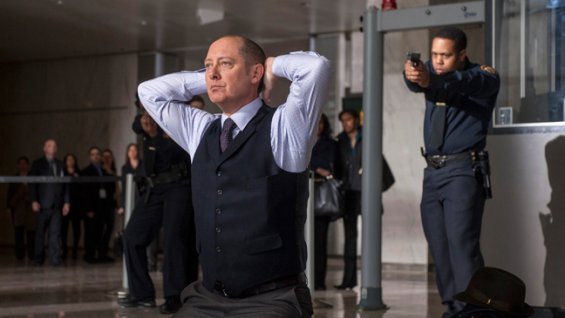 While returning shows like NCIS may dominate this fall's TV season, it looks like one new NBC show could give them a run for their money.
The Blacklist, which premiered on Monday, is a breath of fresh air in comparison to the countless other crime dramas on television right now. It's an interesting idea, with excellent storytelling that is exemplified in its pilot episode.
The show follows Elizabeth Keen, played by Megan Boone a new agent the FBI, whose job is to create psychological profiles of criminals. On her first day, a notorious criminal, Raymond 'Red' Reddington, played by James Spader, walks through the front door of the FBI offices and surrenders himself. Although he and Keene have never met before, he demands that he only speak to her.
It is soon revealed that he wishes to help the FBI capture an international criminal, who he believes is going to kidnap the young daughter of a prominent United States general. His motives for this are a mystery, and the episode constantly keeps you guessing in a wild ride that make for a terrific series premiere.
That's what makes this show really work. The air of mystery surrounding Reddington is something that looks like it will be pervasive throughout the show, which should make for an exciting season. The plot is interesting and engaging, and there are twists around every corner.
Even there's only a pilot to watch right now, it's a show definitely worth trying out. This is a must see.