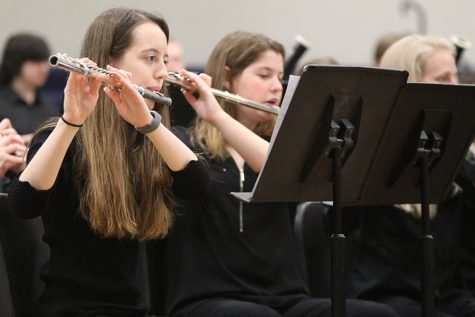 Maddie Schaffer, JAG reporter and Photographer

March 6, 2019

Filed under NEWS
The band performed in their annual spring concert on Monday, March 4 after facing difficulties with practice time. With snow day after snow day, many high schools near the Johnson County area have been experiencing a significant loss in school days. This directly affected the band's time to prep...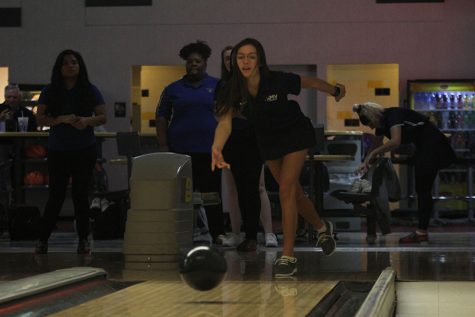 February 14, 2019

Filed under BOWLING, SPORTS, Winter
The girls and boys varsity bowling teams both won league titles at the Eastern Kansas League tournament on Monday, Feb. 11. The boys scored 2061 points, while the girls scored 1807 points. Sophomore Peyton Wagoner believes the varsity girls bowling team has gained confidence and skill throu...