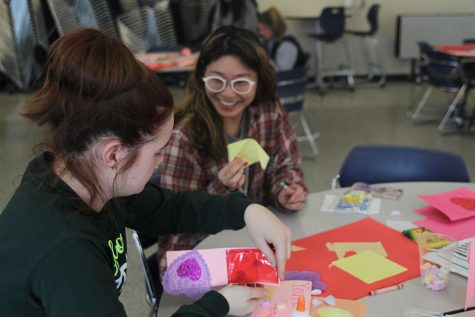 Taylir Charest, JAG people editor

February 15, 2019

Filed under NEWS
JagPRIDE hosted a stress free seminar on Wednesday, Feb. 13. Students made Valentine's Day cards, while eating brownies, cookies and other treats and listening to music. To prepare for the seminar, jagPRIDE member sophomore Ellie Tribble collaborated with the rest of the club. "We ordered...
Christopher Sprenger, Reporter and Photographer

November 9, 2016

Filed under FALL, SPORTS, Top stories
The seniors took home the trophy for the annual Powderpuff football game Monday, Nov. 7, beating the juniors 24-6. The Powderpuff game is an annual event where the junior and senior girls compete in a game of flag football. According to junior Emma Maddox, junior girls who wanted to play in t...