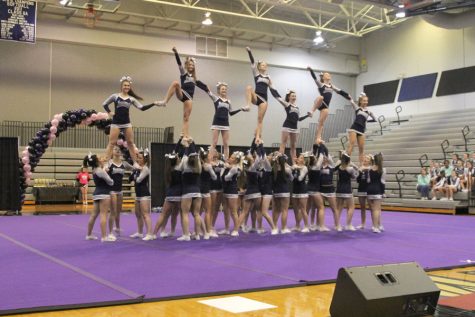 Jakob Twigg, JagWire co-sports editor

December 14, 2016

Filed under CHEER, SPORTS, Top stories
The cheer squad received a one rating on Saturday, Dec. 10 during the Best of the Midwest Cheer Festival at Olathe Northwest High School. A one is the highest rating that can be achieved by a team or individual. The team also received the judges award for showmanship. The team's routine consisted ...
Amber Nguyen, JagWire reporter

December 12, 2012

Filed under NEWS
The cheer team competed at the Best of the Midwest cheer competition on Saturday, Dec. 1. In the competition, teams were given either an outstanding, superior or excellent rating. The team received superior on the fight song, and outstanding on dance and chant. The team competed at Olathe Northwest...