March 14, 2019

Filed under Special coverage
Pom poms and ponytails flying, cheerleaders bound across the floor in stunts and dance. Cheer teams are always present at sporting events with their enthusiastic performances and motivational cheers. These individuals are the face of spirit leadership in schools all across the nation. However, at Mill Va...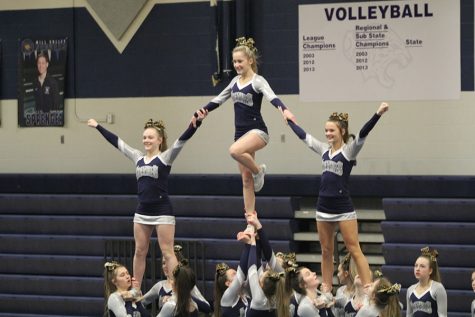 Tanner Smith, JagWire reporter/photographer

February 26, 2019

Filed under CHEER, SPORTS, Top stories, Winter
The cheer team hosted their sixth annual USD232 Cheer Showcase for parents and other members of the community at Mill Valley on Monday, Feb. 27. The goal of the performance was to show off what the team had accomplished during the season in their last performance of the year. For sophomore cheerlea...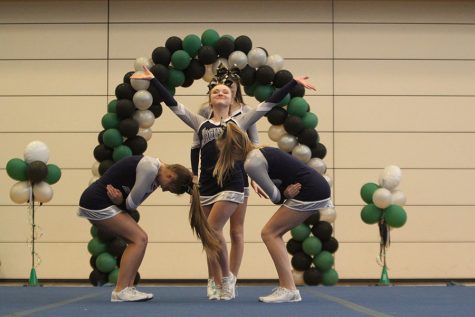 November 12, 2018

Filed under CHEER, SPORTS, Top stories