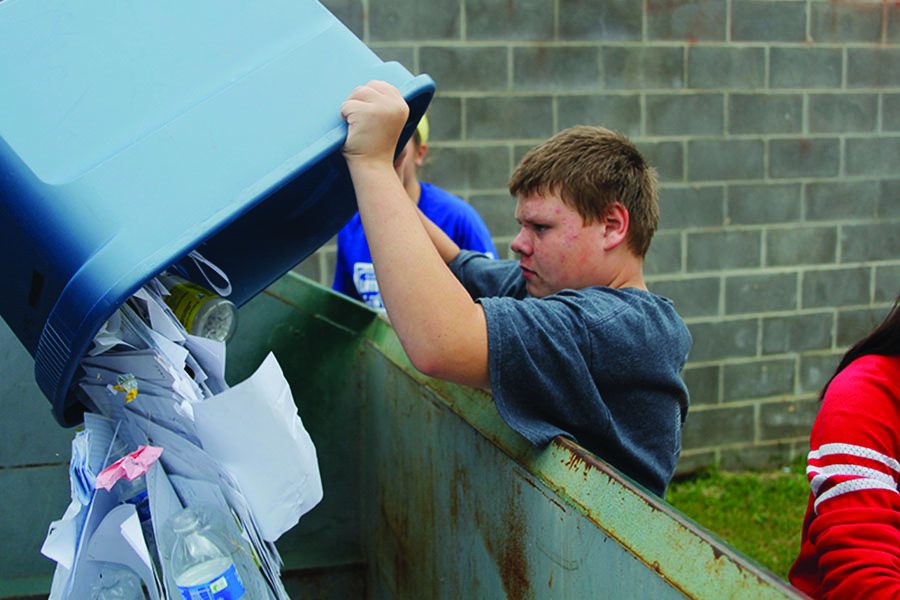 Drake Brizendine
The school's recycling program, led by special education teacher Jill Norman, spends every Blue day collecting all of the recyclables from teacher's rooms and bringing them to the recycling bins in the back of the school.
Norman is able to witness how the program is helpful when it comes to maintaining a clean school and informing students about the environment.
"[The program] benefits the school because it helps us reduce the waste," Norman said. "It also helps students understand the benefits that recycling has on our environment."
Along with Norman, the recycling program consists of five students from the special education department and two students enrolled in Peers in Learning who pick up the school's recyclables in their shopping carts.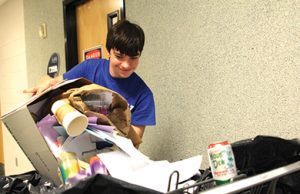 One of the five students of the program is sophomore Ethan Males, who said that the program does than just picking up the recycling.
"We pick up the recycling and help the school that way, but we also pick up any trash or bottles that we see on the ground," Males said. "We all try our best to make sure the school is clean."
When the students need some extra help with their responsibilities, one of the Peers in Learning, junior Sophie Friesen is there to assist them.
"My job is to help out the students whenever I can," Friesen said. "I help them gather the recyclables, push the shopping carts and dump the recyclables into the garbage bins whenever they need some assistance.
Although members of the program have multiple responsibilities, sophomores Nick Pettigrew and Jared Brehaney said that dumping the recyclables into the garbage cans is the most fun.
"We do lots of things, but dumping is the best part," Pettigrew said. "It's my favorite."
While Pettigrew and Brehaney consider dumping the recyclables their favorite part of the program, Males' favorite aspect does not involve any specific duty or responsibility.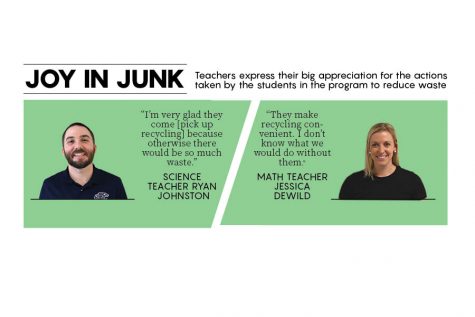 "I like doing all of the jobs, but my favorite part is just helping the teachers in general," Males said. "The teachers do so much for us so it is nice for us to help them too."
Norman agrees with Male's, but says she also enjoys seeing how the program affects the students.
"I love that the program benefits the school as well as the environment, but my favorite aspect of the program is that the kids have so much fun being a part of it," Norman said.