Students fall to faculty in Mayhem Week basketball game
The faculty defeated the students 40-37
On Tuesday, May 9, a team of Mill Valley seniors took on teachers in the annual student versus staff basketball game. In the end, the teachers were victorious 40-37.
Senior Spencer Butterfield was one of the players on the student team. He describes the game as competitive, but said that no one got too carried away, because it was just for fun. Despite the lack of pressure, there were still some very impressive plays, according to Butterfield.
"The main highlight for the students was when [senior] Quintin Bossert hit an icy three-pointer from way behind the arc," Butterfield said.
Butterfield also notes that the teachers had some stellar moments as well.
"The high point of the teachers game is just [English teacher] Mike Strack in general," Butterfield said. "That man is a phenomenal athlete."
There was just as much fun happening off of the court, according to junior Drake Brizendine, who was spectating the event.
"It was really fun watching everyone try cool passes and dribble moves," Brizendine said. "You could tell that everyone was really enjoying themselves."
Although Brizendine had a good time overall, he says he was a little disappointed that the seniors were defeated.
"I really wanted the seniors to win because this was one of their last memories of their last year at Mill Valley," Brizendine said.
Brizendine is not letting the seniors' defeat discourage him, as he is actually already looking forward to next year.
"I would definitely go again next year." said Brizendine. "Heck, I might even participate myself."
(Visited 25 times, 1 visits today)
About the Writer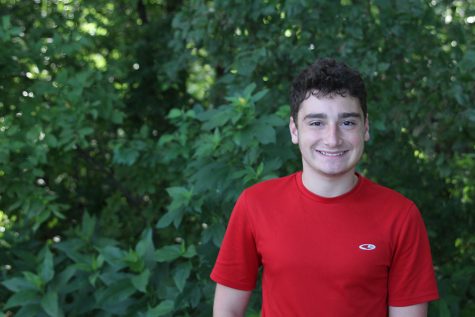 Michael Sandri, JagWire reporter
This is senior Michael Sandri's second year on staff as a reporter. Along with the JagWire, Michael is a member of the literary magazine, StuCo and debate team. Outside of school, Michael enjoys hanging out with his friends and spending time with his dog.