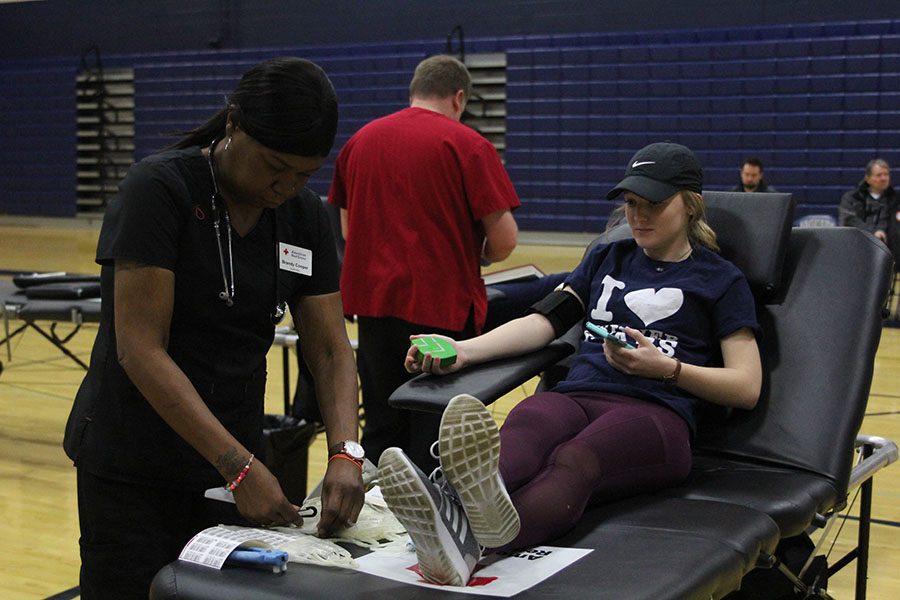 Abby Doughty
StuCo hosted a blood drive at the school on Saturday, Jan. 6 where community and students alike came together to donate 31 units of blood to the American Red Cross.
Junior StuCo representative Annie Myers, who was the chair of the event, spent time promoting the event in order to increase its outreach.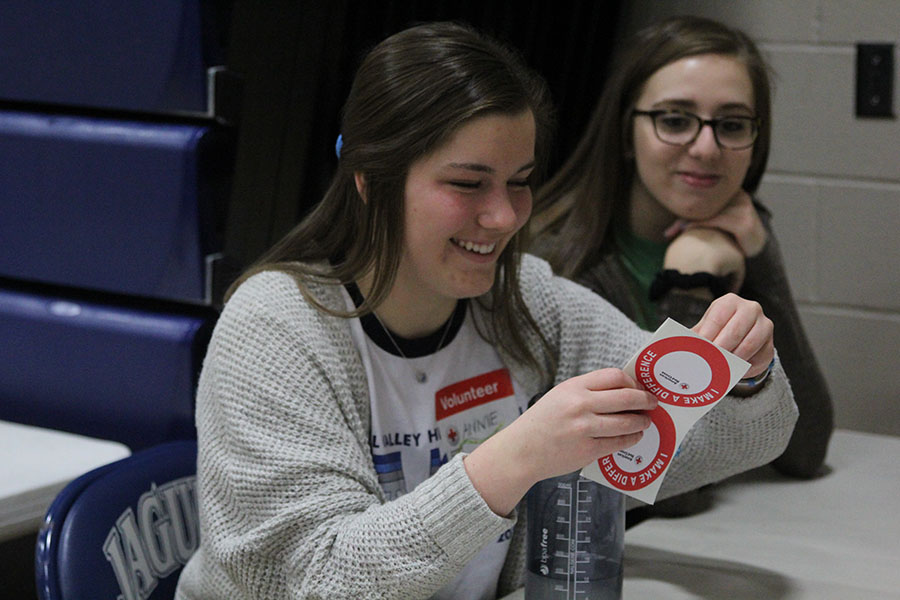 "Going into the drive, I was in touch with the representative from the American Red Cross and she sent in posters and supplies, so we hung up posters at local businesses, put them in mailboxes in neighborhoods in the area and posted about it on social media," Myers said. "We spent a lot of time doing promotions for the event."
According to sophomore Abbie Morgan, she gave blood because of the impact it can have on others.
"I decided to donate blood because I thought it would be a good chance for me to give back and to possibly help save someone's life," Morgan said.
With donations from community members and students, the drive was able to give several units of blood to the American Red Cross, even though there were more people who tried to donate but were unable to.
"We had 31 units of blood in total that were donated, but there were even more people who tried to donate," Myers said. "We also saw a lot of O negative [blood type] donors at the drive, which is the universal donor, and that was great because they're able to help anyone who needs it."
Morgan believes that StuCo hosting blood drives at the school has the ability to reach donations from students that would not be received without the convenience of the location.
"I think it's important to host blood drives at school because it's easier for people in the community to access," Morgan said. "If it wasn't at Mill Valley, I wouldn't go somewhere to donate blood on my own. People are much more likely to donate if it's easier for them, so it's really good that StuCo hosts them at the school."
Myers says blood donations are very important to patients everywhere.
"Donating blood is really important," Myers said. "There are constantly people who are in need of it and you can save someone's life just by doing something pretty simple."