State championship marks final game for team's eight seniors
Defeating Kapaun 87-84 ended seniors' high school basketball career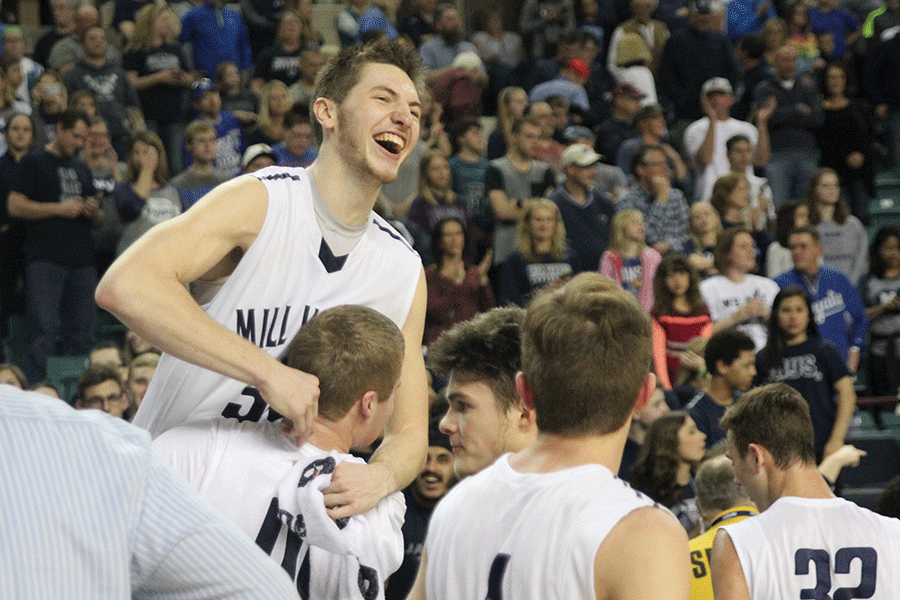 Sprinting from the bench, senior center Clayton Holmberg rushed to embrace senior forward Tyler Grauer, along with the rest of his teammates after the boys basketball team won its first state championship, defeating Kapaun Mt. Carmel 87-82 in overtime on Saturday, March 12.
The win was especially meaningful for the team's eight seniors—Kasey Conklin, Grauer, Holmberg, Jacob Klenda, Logan Koch, Ethan Lane, Derrell McLemore and Jaison Widmer—after working towards this achievement for the past four years.
"I've been playing with these guys since sixth or seventh grade, so this means a lot to me," Lane said.
The seniors developed a close bond over the years, Holmberg said.
"There couldn't be a more tight-knit group of guys," Holmberg said. "We laugh and hang out with each other all the time, even when we're not at practice."
The team fell to Maize South in the first round of the state tournament last year. Lane said the state title was a result of the progress the players have made in the past few seasons.
"We've gotten better and better every year," Lane said. "We have great chemistry."
Shar Grauer, mother of Tyler, said she felt overcome with emotion watching the team win the championship after seeing the seniors grow from their freshman year.
"It's been a fun ride," Shar said. "It's fun to see how they came together as a team and play their hearts out together."
According to Holmberg, the eight seniors improved significantly since their first year on the team.
"We were young and weren't really basketball savvy, but towards the end we showed a lot of toughness," Holmberg said.
Head coach Mike Bennett attributed the victory to the dedication the seniors have put into every game.
 "When you put in all this hard work together … it means everything," Bennett said. "I'm really happy they had the opportunity to win this."
The state championship marked the seniors' final game of their high school careers. While the last game was a bittersweet moment for the seniors, Lane said taking the title made all their hard work over the past four years worth it.
"It's the best feeling of my life, honestly," Lane said. "It was sad, but it's good to go out as a champion."
(Visited 35 times, 1 visits today)
About the Writer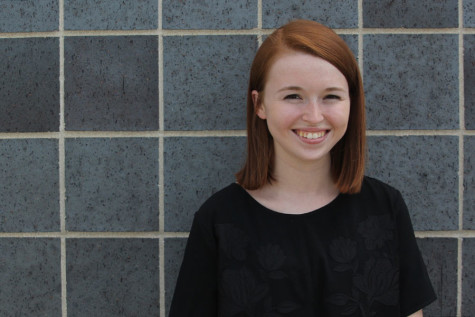 Taylor Anderson, JAG editor-in-chief
Senior Taylor Anderson is co-editor-in-chief of the JAG yearbook. This is her third year on staff. Anderson is involved in theater, and is a member of NHS and Thespians. In her spare time, she enjoys reading, binge-watching Netflix shows and drinking Diet Dr Pepper.