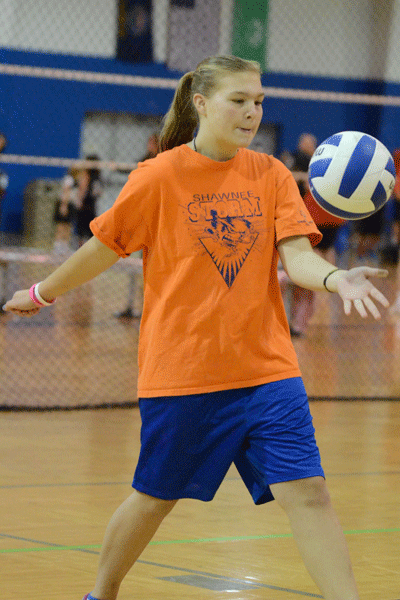 Senior Tyler Dubas, junior Matt Nesselrode and junior Brittany Nicholson competed with the Shawnee Storm Special Olympics sports team on Friday, Nov. 16. The volleyball team prepared for the tournament by practicing once a week for an hour and a half to go through skill levels on how to hit and serve the ball.
"The coaches helped me understand that I need to relax sometimes so I can complete my serves," junior Matt Nesselrode said. "I made all 10 of my serves."
The students competed in the senior level. Throughout the year, they also competed in other special Olympic events such as soccer, basketball, swimming and golf. According to Nesselrode his team broke a record by winning 25-5.
"The hardest part [of volleyball] was always watching and being aware," Nesselrode said.
Para-educator Mike Pierce said the kids have fun no matter what the outcome is.
"[When watching the game I get] really excited for them," Pierce said. "I'm glad to see a smile on their faces when they're having fun."