Sophomore goes through leg-lengthening surgeries
Sophomore Sivani Gadiraju has had many procedures to lengthen her legs to reach her desired height after being diagnosed with achondroplasia
Ever since she was a young girl, sophomore Sivani  Gadiraju  has dealt with achondroplasia, a condition that causes dwarfism. Over the past years she has gone through many surgeries to lengthen not just her legs but arms as well, to reach the height of her desire.
" The surgery I just had was a limb lengthener," Gadiraju said. "I have had three leg surgeries all together."
Gadiraju said that the first procedure hurt but they became more bearable as time went on.
" The surgeries were painful at first, but they got easier and easier every time," Gadiraju said.
As well as being a strain on her body, her academic life has also been affected by the procedures.
"The surgeries have really pushed back on school," Gadiraju said. "It's really hard to concentrate on my health and school."
Gadiraju is currently recovering from her final surgery and is at her desired height. She feels that with this new image change it will give her more confidence.
" It feels good that I have reached the average height for my age," Gadiraju. "I will be able to fight the bullies that have teased me all my life."
(Visited 59 times, 1 visits today)
About the Writer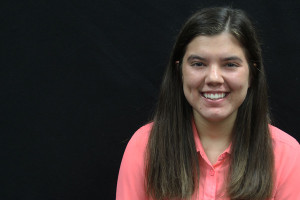 Erika Kringen, JagWire briefs editor
Sophomore Erika Kringen is a first year JagWire staff member. Kringen has been involved in many sports and activities since starting high school. She has ran track, cross country and plans to join the swim team in the spring. Erika Kringen is  in the musical , student ambassadors,and is a freshmen mentor this year. Kringen is looking forward to writing many stories and meeting new people while being a member of the JagWire staff.