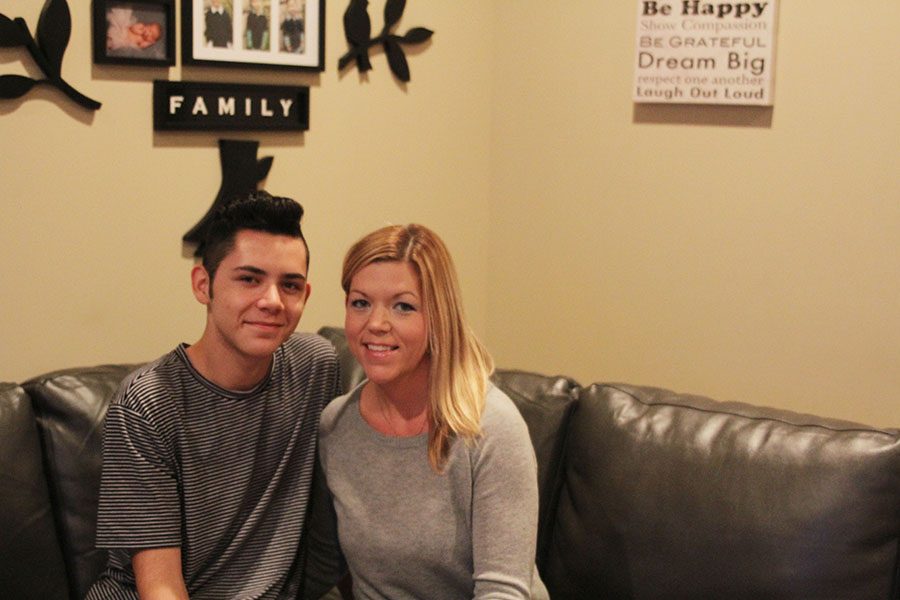 Bailey Wagoner
From a young age, sophomore Dominic Martinez felt different from others. Recently, Martinez has confronted this feeling by being comfortable with his sexuality, allowing him to come out as gay to his friends and family. It took a great deal of self preparation, but the positive support from his friends and family made the process easier.
Relating to people at a young age was hard for Martinez because he did not express the same feelings. When Martinez realized this, he made the connection that he was different from his peers.  
"When I was younger, I could just tell that something was different," Martinez said. "I would try to relate with people and I just couldn't because there was something there; after awhile it was apparent."
For Martinez one of the most difficult parts about coming out was having to tell himself he was gay.
"At first I really had to tell myself what I was. I had to accept myself and really come to the realization that was who I was and there was no changing it. After that I just told my close friends," Martinez said.  
Martinez's mother Rhiannon Isenberg had suspicion for quite a while that Martinez was gay. Isenberg was very supportive toward her son, and truly wanted the absolute best for Martinez.
"I was not at all surprised when [Martinez] came out to us. His father and I have known for years," Isenberg said. "I have always worried that if he didn't let it out, it would prevent him from being who he truly is. I talked with him several times over the years, letting him know that no matter what we would love him and support him."
The situation felt real to Martinez after coming out.
"The whole coming out part just made it very me, because then I wasn't hiding it to myself. I wasn't making it only personal to myself; I was making it vocal and personal to other people. I feel like that was the defining moment of it," Martinez said.
Martinez feels that being gay defines him on a personal level, but after coming out Martinez believes that others see that there is more to him.
"I think that sexuality itself kind of defines you at a personal level," Martinez said. "When people [saw]  me at first, they just saw me as [Martinez], but now there is that different aspect of me. They see me now as [Martinez], and also that other part of me."
Martinez has begun to recognize who his real friends are since coming out. In addition, it has also made him more welcoming of others differences.
"[Coming out] definitely showed [who my] true friends [are] because you see who actually cares about you as a person [when you come out]," Martinez said. "It taught me to accept who you are and accept other people."
Isenberg's main aspiration for Martinez is that he has the best life possible.
"I just hope and pray for my big hearted, talented and smart boy that things are not too difficult for him as a gay man. I hope he can find love someday and have a future that he deserves," Isenberg said."I also hope he is treated with nothing but kindness, because you never know this could be your son, your cousin or your brother. God makes us all different for a reason."