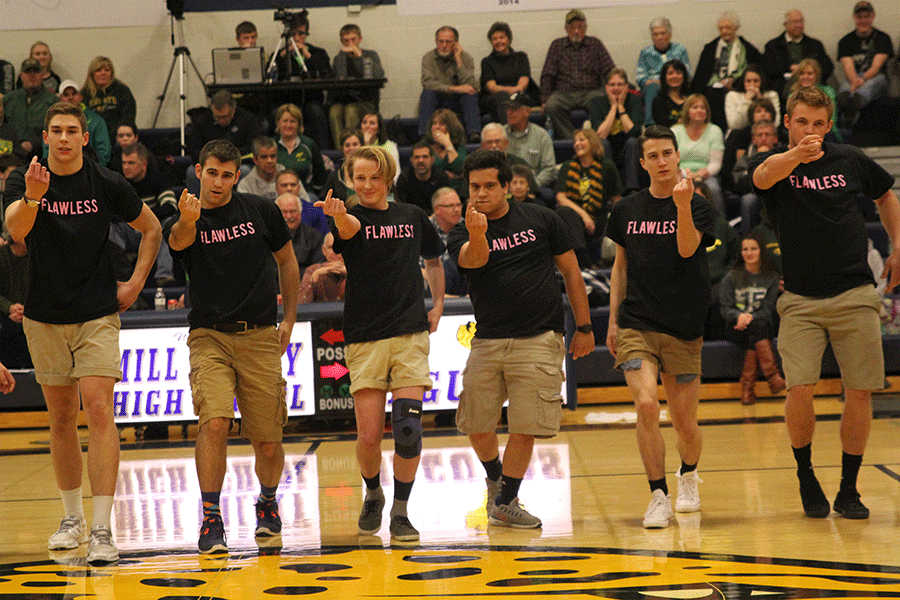 Photo by Cassidy Doran
Cheering erupted as the Silver Stars and the Silver Studs took to the court for their halftime performance at the boy's basketball game on Friday, Feb. 27.
Sophomore Ross Acree said his first time being on the Silver Studs was everything that he expected.
"It was a lot of fun dancing in front of our peers and [guests,]" Acree said.
Freshman Emma Barge said that the best executed dance moves required the boys to lift their female counterparts.
"I think the best part was probably the lifts," Barge said. "All the students thought it was funny."
Acree added that his solo may have stolen the show.
"[My favorite move] was probably my solo part where I did the worm," Acree said. "The worm felt good, it felt natural."
Barge describes the vibrant character the boys brought to the dance.
"Watching the guys do [their dance] was enjoyable," Barge said. "They got so excited over it and their energy level was really good."