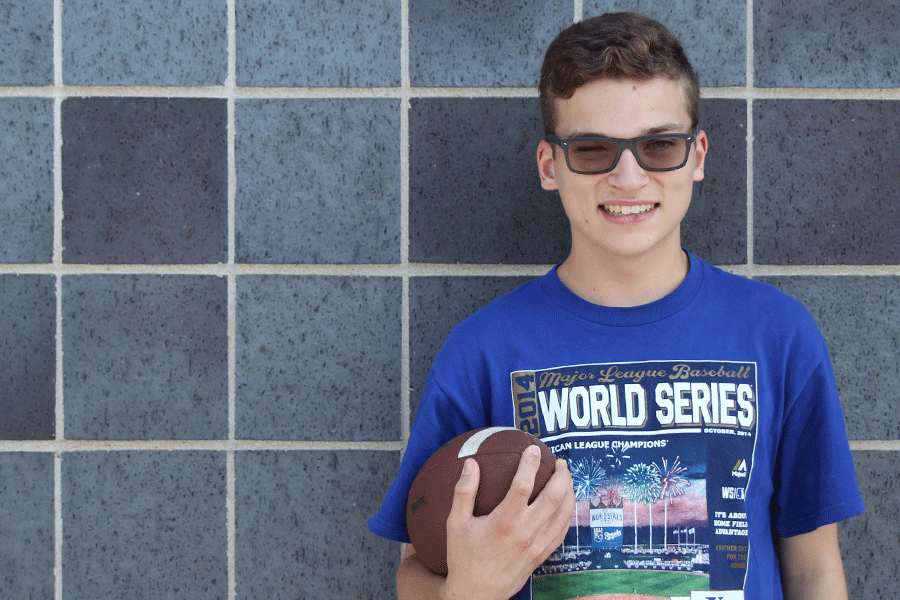 I kind of like this whole "winning state championships" thing. It's nice to be on top in both football and basketball. It's unique too, as Mill Valley is the first school in 5A history to win both a football and basketball state championship in the same year.
The boys basketball team battled their way through Salina Central, Washington and finally Kapaun Mt. Carmel to win the title. It was a joy to watch as this group of guys reaped of the benefits of the ups and downs of the season. It was a bumpy road at times, but this team willed their way to ultimate victory, fueled by their motto of 'Why not us?'
It was an even greater experience to get to cover the state title run in Topeka with the Mill Valley News crew. Getting to see the state tournament from the perspective of a reporter instead of a fan was surreal and gave me a great experience that I will remember for a long time.
Recording stats, gathering quotes from players and coaches and compiling enough information for a story after each game may seem tedious. Trust me, we had some late nights getting photo galleries and stories together. But having to cover a team that keeps on winning is a good problem to have.
Outside of winning the actual championship, my favorite part was seeing the raw emotion from head coach Mike Bennett and his players as the team went on their run. Each interview was filled with tempered excitement that eventually spilled out after the team lifted that trophy together. I'll never forget walking out onto the court after the championship game, euphoria and tears of joy running rampant throughout the team and loyal fanbase. Simply put: these players wore their hearts on their sleeves and it was a joy to watch.
Basketball is a great sport to watch. Momentum can shift almost instantaneously, with each shot, rebound and pass keeping spectators constantly on the edge of their seats. This was a similar feeling to how I felt when sophomore guard Cooper Kaifes launched a three that clanked off the rim, sending the title game against Kapaun to overtime. The extra drama just makes the game that much more compelling when your team comes out on top.
Being a sports writer is a fun job thanks to watching these feats of raw athleticism and the reaction afterwards to what just transpired on the court or field. It's a behind-the-scenes look at what players and coaches go through during the course of a game and a look inside the mind of these talented athletes.
So for this amazing experience, I'd like to thank the entire boys basketball team for being a team that defied the odds and for giving a sports reporter like me an opportunity to cover you guys. You were kind enough to let me ask you questions and write stories after you just put your blood, sweat and tears into accomplishing one goal: a state championship. You did that and much more.
It's been a great athletic year for the school as a whole, and was made even better by this most recent state title (I never thought that I would type that). The school year as a whole has had its ups and downs, but sports can rally people together. This is why I love my "job" and I can't wait to see what our other great athletes have to offer for the spring season. Hopefully another state title run is in the near future.
After all — why not us?
Junior Braden Shaw is a passionate sports fan who follows sports at both the college and professional level. He loves to defend his unpopular opinions on the University of Nebraska, Sporting KC, Chiefs and Royals and is always up for a debate over any game or team.