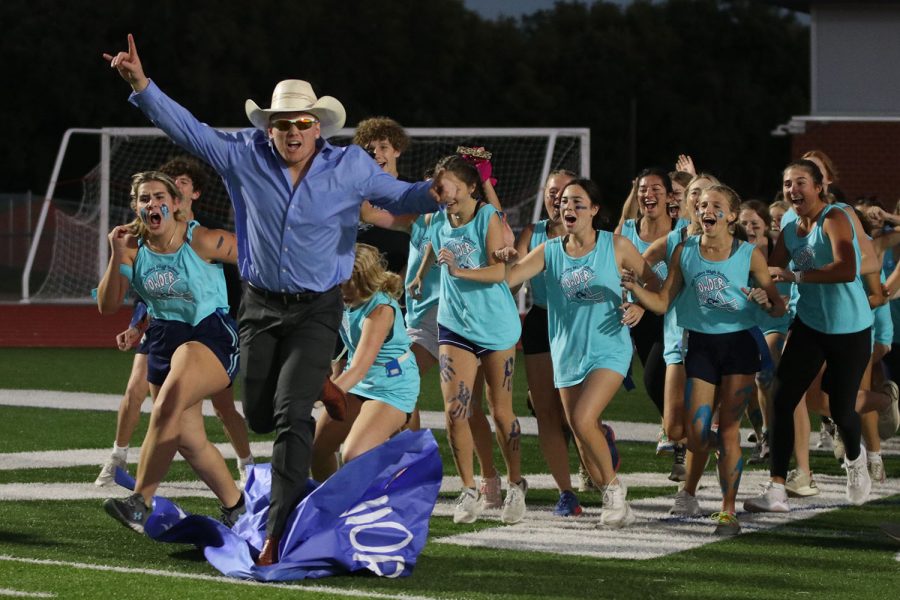 Damara Stevens
With the return of in-person Homecoming activities, the annual Powderpuff football game took place Wednesday, Sept. 22. The juniors won 35-21. 
According to senior Emree Zars, the seniors planned practices to get ready for the game.
"We prepared for the game with a bunch of practices throughout the weeks before and the week of," Zars said. "We split into offense and defense and everyone had a position to play."
Catching the juniors off guard, the practices proved to be useful after the seniors scored early on their first drive with a trick play. However, the juniors quickly came back. 
Junior Olivia Page, the top-scorer of the junior team, was surprised by the outcome.
"Throughout the game, I was thinking we'd get smacked by the seniors," Page said. "I was just in the zone the whole time and having fun."
Zars believed that the environment aided in the senior's excitement.
"My favorite part about playing was having a big crowd and being able to have fun with everyone in the grade," Zars said.
Despite putting up two more touchdowns and the support from their fans, the seniors lost by 14 points.
After all the fun she had this year, Page plans to be on the team next year. 
"I plan on playing next year because my class will take another win," Page said. "So bring it on, sophomores."