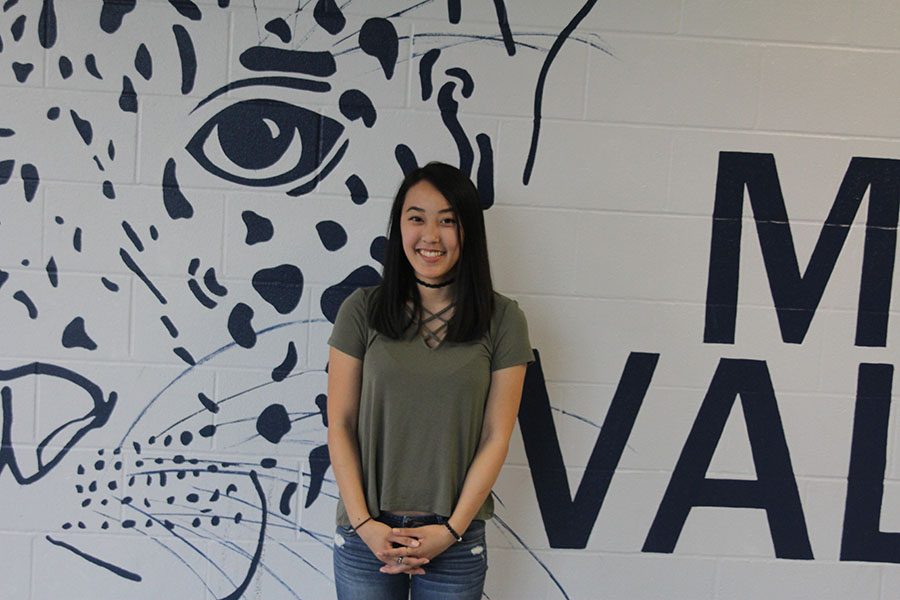 Senior Sue Kim was named a candidate for the U.S. Presidential Scholars program, a prestigious achievement awarded to a select few high school seniors.
On May 23 in 1964,  President Lyndon B. Johnson signed Executive Order 11155 which recognizes and honors some of the most distinguished graduating high school seniors. Each year, up to 141 high school seniors are named Presidential Scholars. Those select few picked as finalists in May are invited to Washington D.C. where they will participate in the National Scholars recognition program, which is intended to enhance the accomplishments of such students and their potential after graduation. They will also receive the Presidential Scholars Medallion during a White House sponsored ceremony.
Candidates for the scholarship program must go through a rigorous application process where they must write several essays and submit a copy of their high school transcript as well as their ACT scores.
According to Kim, the essays she wrote were more challenging and unique than other scholarship essays she had written.
"[They] asked me to talk about the world and how I saw myself in the world through different mediums," Kim said. 
In one essay, Kim was tasked with writing about herself in relation to the world using a scientific theory as an analogy.
"I talked about string theory since I see myself as a small particle in an increasingly interconnected system which is the world," Kim said. "It is basically our job to keep the world together and be conscious by attending our civic duty and practicing advocacy."
In the other essay, Sue had to submit a picture and write how she saw herself as a person through that photo.
"I submitted a picture of Calin Strahm, who is the Make-a-Wish kid. I wrote about how he influenced me and how he makes me who I am today," Kim said.
Counselor Erin Hayes says that Sue deserves this chance to this award.
"If she says she's going to do it, she gets it done and she does it well," Hayes said. "Not very many adults could probably jubggle what she juggles and she's only eighteen years old."